Contract with Chile's leading private healthcare provider strengthens further NoemaLife presence in the region.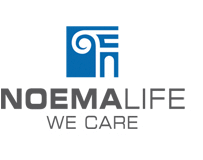 NoemaLife, a provider of clinical and hospital software solutions in Europe, has been awarded a tender worth 800,000 USD by Cruz Blanca Salud, one of Chile's leading private healthcare providers. The deal will see NoemaLife digitise four laboratories and 22 sample-taking points across the entire Cruz Blanca Salud network within three years.
NoemaLife, which opened a subsidiary in Chile in early 2012, was selected over corporate giants such as ROCHE and SONDA.
On the back of this initial contract, additional digitisation projects are expected to be implemented within the next five years, bringing the total investment to 1.2 million USD.
Cruz Blanca Salud includes three clinics, 14 outpatient Integramédica Medical Centers and has just received the "certification of quality" from the Health Superintendent Luis Romero.
The Integramédica network, Chile's leading provider of private outpatient services, represents a total of 1,028 consultation rooms attended by over 1,550 healthcare professionals, providing 4.4 million consultations in 2011. Integramédica also operates Chile's largest clinical laboratory, with 22 different sample-taking points. In 2011, it processed over 3.2 million samples, providing services for third parties as well as its own centres.
Cruz Blanca Salud already uses NoemaLife's HALIA middleware solution for the complete automation of the laboratory system, connecting more than twenty analysers across the four laboratories, handling 7000 samples per day and up to 18 million tests per year. This new contract will see the powerful combination of NoemaLife Laboratory Information System "DnLab" with the existing HALIA middleware interface to unify and enhance laboratory workflow and automation.
DNLab offers an integrated solution for Laboratory Process management, allowing the implementation of both complex, multi-site and regional organisational models, providing a powerful tool for the implementation of organisational models at the Diagnostic Service level.
Looking to the future, it is expected that NoemaLife will support Cruz Blanca Salud with its planned expansion into Peru and Colombia. By using NoemaLife to support a virtual laboratory in the cloud, Cruz Blanca Salud will be able to share patient records across the three territories, thereby optimising resources and improving diagnostic processes.
NoemaLife software solutions are already deployed in over 150 microbiology laboratories in the Latin American region, 33 of which arose only in the last year in Costa Rica.
For more information about the NoemaLife's HALIA middleware solution
click here