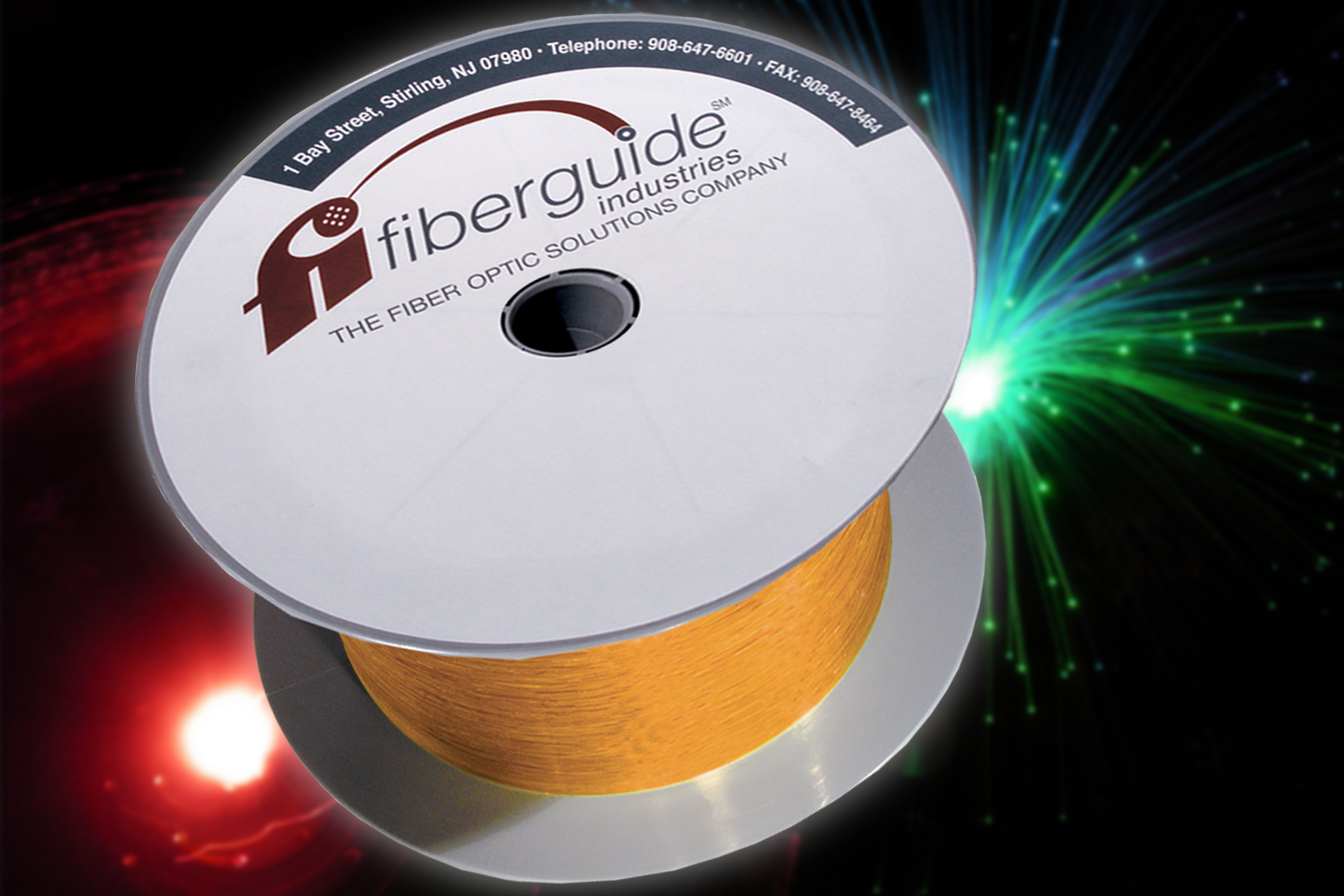 Stirling, N.J. (December 3, 2009) - Providing optimal performance of fiber optics in extreme conditions, Fiberguide Industries offers a full line of standard optical fibers with polyimide coating.
Fiberguide's polyimide coating is ideal for oil and gas, aerospace, sensors, defense, medical and security applications requiring high temperature resistance. The coating withstands operating temperatures up to 400ºC (300ºC continuous), while conventional coatings such as acrylate, nylon and Tefzel® begin to deteriorate between 100ºC and 250ºC.
Additionally, Fiberguide's unique process of applying the coating results in a fiber of significantly reduced cross-sectional area. This low profile characteristic is optimal for use in bundles and supports spectral transmission from 160nm to 2500nm.
Polyimide coated fiber is available in step index, multimode fibers from 50um cores to 600um cores; 6.25um/125um and 50um//125um graded index; and 4.8um/125um and 9.2um/125um single mode fibers. The fiber offers high performance optical and mechanical specifications with tight dimension tolerances providing high uniformity and lot-to-lot consistency.
For additional information on these and other Fiberguide products and services, contact Fiberguide Corporate at 908-647-6601, email info@fiberguide.com or visit www.fiberguide.com.
Fiberguide Industries, Inc. manufactures a comprehensive line of standard and custom high optical transmission fibers, OEM assemblies and ultra precision arrays. The company is a part of the global Halma technology group, which also includes photonics specialists Ocean Optics (www.oceanoptics.com), a leader in spectroscopy and optical thin films; and Labsphere (www.labsphere.com), a recognized expert in the light metrology field. FDA registered as a Contract Manufacturer and Custom Device Manufacturer, Fiberguide's corporate and optical fiber manufacturing facilities are located in Stirling, New Jersey, with a manufacturing/assembly facility in Caldwell, Idaho.