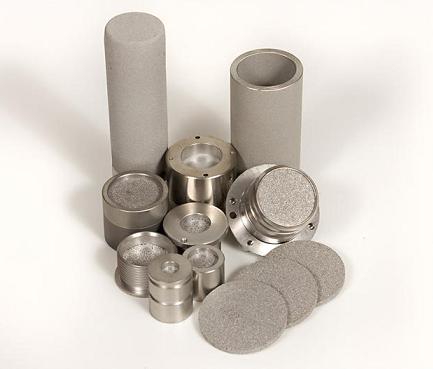 Designed to provide high mechanical strength - Sinterflo® metal filters from Porvair Filtration Group are proven to provide optimal performance with the lowest cost of ownership and long filter life for high temperature gas filtration applications.
The need to maintain the cleanliness of gaseous process streams is vital. For power generation, oil refining, catalyst recovery or off gas vent emission control - Sinterflo® metal filters uniquely combine high efficiency protection with rugged construction. Available in stainless steel, Hastelloy®, FeCrAlloy® and other exotic materials, as sintered fibre, powder or mesh - Sinterflo® filters offer superior performance compared to ceramic or alternative metallic structure elements. In rigorous tests - Sinterflo elements have been shown to withstand lengthy campaign duties and fluctuations in contaminant challenge and temperature (> 900 C). Cleanable by pulse jet or backflushing - Sinterflo® filter elements reduce your maintenance costs.
Available from single elements to complex systems including cyclones, pre-filters, main filters and associated cleaning processes, Porvair Filtration Group work with the customer to develop a Sinterflo® system that optimally suits their process and is economic to operate.
Further information on Sinterflo® metal filters is available at
http://porvairfiltration.com/literature/High_Temperature_Gas_Filtration_and_Separation.pdf
or by contacting Porvair Filtration Group on +44-1489-864330 / +1-804-550-1660.
Porvair Filtration Group has supplied the process industry for over 25 years, with innovative and performance driven filtration equipment (elements, cartridges and vessels). The company is an international leader in the development and supply of materials and products for applications in filtration and separation. Their expertise in a wide range of media and the dedication of their design, manufacturing, sales, test and research teams ensure they are at the forefront of filtration technology, delivering world class performance to the Aerospace, Defence, Nuclear, Energy, Chemical Process, Industrial Process, Water Treatment, Printing and Life Science markets. With offices and manufacturing sites located in the UK, Europe and the USA combined with a world-wide network of market representatives and distributors, they pride themselves on their continuous innovation and research to meet global demands.