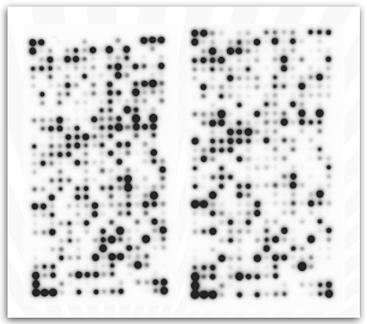 The AMSBIO range of Universal Reference Products (RNA, cDNA and Protein Lysate) has been expanded to include standards for studies involving humans as well as for animal species including Monkey, Dog, Mouse, Rat, and Chicken. These products provide ideal controls for high throughput PCR, RNA microarray and antibody array studies.

All AMSBIO Universal Reference Products are derived from very diverse tissue sets (from both male and female donors), and manufactured on an industrial scale, to ensure the broadest coverage of genes and to minimize the lot-to-lot variation.

Universal RNA from AMSBIO is total RNA isolated from sources, by modified guanidine thiocyanate techniques. Universal RNA can be used as controls for optimizing and trobleshooting single and two colour microarray studies. Universal cDNA is prepared by reverse transcribing AMSBIO's Universal RNA by random hexamer or oligo dT primer. Total RNA is isolated by modified guanidine thiocyanate techniques. Universal cDNA from AMSBIO can be used as controls for real time PCR and regular PCR, and also as gene pools for cloning genes. Universal Protein Lysate from AMSBIO is total protein isolated from whole tissue sources. Universal Protein Lysate can be used as controls for comparison of protein expression and antibody microarray studies.

For further information on Universal Reference products please visit http://www.amsbio.com/Ideal-controls-for-PCR-RNA-microarray-and-antibody-array-studies.aspx or contact AMSBIO on +44-1235-828200
Founded in 1987, AMS Biotechnology (AMSBIO) is recognized as a leading international provider of unique & innovative products & custom services for life sciences research. The AMSBIO range includes over 23,000 polyclonal & monoclonal antibodies, peptides, recombinant proteins, extracellular matrix, molecular detection reagents, & tissue DNA, RNA, protein & microarray products. Key research areas include: apoptosis, cell invasion & migration, cell signaling, DNA damage, electrophoresis, glycobiology, post translational modification & stem cell biology.