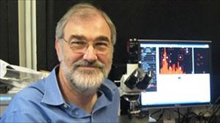 NanoSight, leading manufacturers of unique nanoparticle characterization technology, reports the new publication in one of the most cited peer reviewed journals in nanoscience and nanotechnology, NanoMedicine. It has been written by a group of researchers from the Nuffield Department of Obstetrics & Gynaecology, Oxford University.
The rapidly growing field of exosomes and microvesicles is highlighted in a
new paper
in NanoMedicine (
http://www.nanomedjournal.com/article/S1549-9634(11)00163-8/abstract)
. Titled "Sizing and phenotyping of cellular vesicles using Nanoparticle Tracking Analysis," it has been authored by a team led by Professors Ian Sargent and Paul Harrison.
Cellular microvesicles and exosomes (nanovesicles) are involved in many disease processes and have been shown to have major potential for use as biomarkers. However, developments in this area have been constrained by limitations in the technology available for their measurement. This ground-breaking paper reports on the use of fluorescence nanoparticle tracking analysis (NTA) to rapidly size and phenotype cellular vesicles. In the NTA system, manufactured by NanoSight (Amesbury, UK), vesicles are visualized by light scattering using a light microscope. A video is recorded and then the NTA software tracks the Brownian motion of the individual vesicles calculating their size and total concentration. Using human placental vesicles and plasma, the team has demonstrated that NTA can measure cellular vesicles as small as ∼50 nm which is far more sensitive than conventional flow cytometry (lower limit ∼300 nm). By combining NTA with fluorescence measurement, it has been shown that vesicles can be labeled with specific antibody-conjugated quantum dots, allowing their phenotype to be determined.
Comprehensive funding for the work was provided by a Wellcome Trust Technology Development, a Wellcome Trust Programme Grant and by the Oxford Partnership Comprehensive Biomedical Research Centre with support from the Department of Health's NIHR Biomedical Research Centres funding scheme.
To learn about the characterization of exosomes and microvesicles using NanoSight's unique nanoparticle tracking analysis solutions, please visit the
company website
(
www.nanosight.com
) and register for the latest issue of NanoTrail, the company's electronic newsletter.