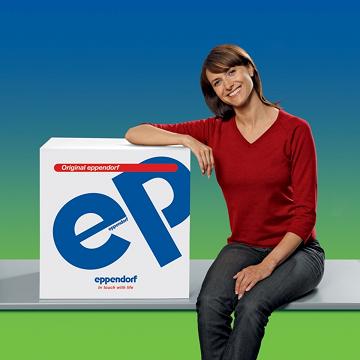 Eppendorf UK's autumn Advantage promotion, valid in the UK and Ireland from 1 September to 31 December, offers great savings on top-performing microcentrifuges, multipurpose centrifuges and LoBind Tubes.
These new limited offers include a free aerosol-tight standard rotor with Centrifuges 5430 and 5424, and 20 per cent savings on the ultra compact Centrifuge 5418 and a range of Cell Culture bundles based around Centrifuges 5810/R and 5804/R. Completing the promotional line-up, customers can also take advantage of a 'buy 3, get 4' promotion on packs of DNA LoBind and Protein LoBind tubes.
Eppendorf's customer rewards programme allows ep-points to be collected and redeemed for a range of attractive rewards. During the Advantage period, 1 September to 31 December, 100 bonus ep-points will be awarded in addition to the standard 100 ep-points for each Centrifuge 5430, 5424, 5418, 5810/R and 5804/R registered online.
More information on the Eppendorf Advantage promotion is available at eppendorf.com/advantage and full details of all the featured products can be found at eppendorf.co.uk
Eppendorf UK, headquartered in Cambridge, is a subsidiary of Eppendorf AG, Hamburg, Germany, a leading global supplier of systems and research tools for the biotechnology industry. With over 2,500 employees on four continents, Eppendorf AG achieved a turnover of £368m (€433m) in 2009 and operating profits (EBIT) of £61.4m (€72.2m).
For further information please visit www.eppendorf.com/advantage