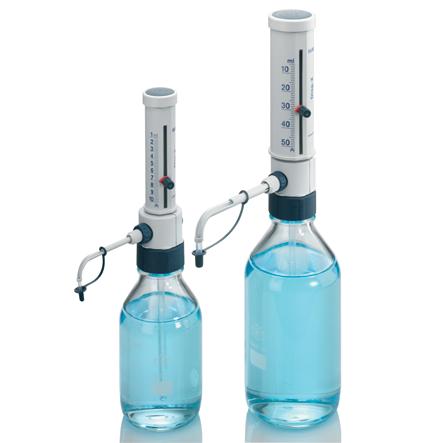 Anachem is pleased to announce the launch of the new RAININ Disp-X
TM
manual bottle-top dispenser. With flexible dispensing applications and one-handed operation, the Disp-X
TM
is easy to control for smooth trouble-free operation.
The Disp-X offers flexible filling and discharging options with a variety of tube diameters and shapes to suit your application workflow. It has superior chemical compatibility due to the high-grade inert materials used in manufacturing which assures the purity of your reagents from the first aliquot to the last.
The built-in safety features of the discharge tube and closure cap prevent accidental dispensing or spilling of corrosive liquid. The RAININ Disp-X can be used directly from bottles and is resistant to aggressive reagents, strong acids, alkalis and solvents.
For a limited time only you can save 20% with our Introductory Offer. Go to
http://www.anachem.co.uk/catalogue/promotions
or call 01582 747500 for more information.