Cystic fibrosis is a serious genetic disorder with reduced life expectancy; common among Caucasian people, this disease occurs in one of every 3,200 Caucasian births.
The mutation in the gene varies according to the geographical background. Cystic fibrosis occurs in one out of every 15,000 African-American births. The life expectancy of cystic fibrosis patients has been increasing over the past 40 years. In the 1980s life expectancy of people with cystic fibrosis was 14 years. 10 years back, it was around 18 years and today it is 35 years. In the UK, cystic fibrosis birth is about 1 in 2400 and 4% of the people are cystic fibrosis carriers. 80% of patients are diagnosed by the age of three.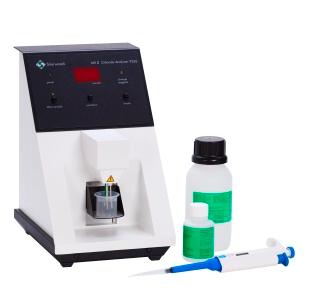 The standard test for the confirmation of the diagnosis of the condition is the "Sweat Test"
If sweat Chloride concentration is higher than 60 milli equivalents per litre, the result is positive. Less than 40 and the result is negative. The range 40 to 60 is considered borderline for adults and children. However, in case of infants, chloride concentration less than 30 is considered normal. Those in the borderline range are expected to undergo the test a second time.
The Model 926S Chloride analyser is ideally suited to perform this test; capable as it is of measuring samples as small as 20ul of sweat which is ideal for infant samples sizes.
Improved diagnosis may be achieved by carefully monitoring the Sodium as well as the Chloride levels in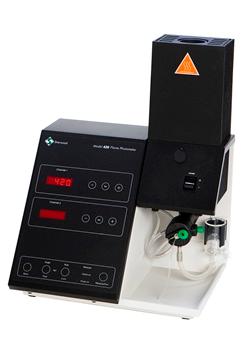 the Sweat. The levels of Sodium (and sometimes Potassium) may also be measured as the concentration of Sodium is lower than Chloride in the condition even if both are elevated. This requires high levels of accuracy. Sherwood's Model 420 Flame Photometer; with its ability to measure Sodium and Potassium simultaneously, good sensitivity and an Internal Standard Mode for optimum precision of results and stability of calibration is ideally suited to perform this analysis.
The Sherwood Scientific Model 926S Chloride meter has been used for years for sweat Chloride determinations. Used in conjunction with the Model 420 Flame Photometer; it is now possible to measure both Chloride and Sodium on the same sweat sample.
For further information please click here