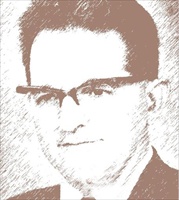 The 16th Desty Memorial Lecture for Innovation In Separation Science will take place in its established home of the Royal Institution of Great Britain on the 5th October 2011. This was the building above all others that Denis Desty enjoyed. He, like all the other great scientists enjoyed the dissemination of science to the widest possible audience and was inspired by the Royal Institution.
This year lectures will be given by
Paul Haddad University of Tasmania
Ron Majors Agilent
Pat Sandra Research Institute for Chromatography
Chris Pohl Dionex
Kevin Wyndham Waters
Jeremy Glennon University of Cork

The Royal Institution will open for registration and coffee at 9:30am with the lectures starting at 10:30am until 4:30pm. Tickets for this years Desty Memorial Lecture are free, but as the Royal Institutions main lecture theatre can only hold 250 people tickets will be allocated on a first booked allocation.
To obtain tickets and for further information contact Peter Myers, Department of Chemistry, University of Liverpool, Liverpool L69 7ZQ, Tel: +44 151 795 2386. email
peterm@liv.ac.uk
or to view the latest update on the Desty please visit
www.desty.org.uk
A copy of the Desty Memorial Lecture program can also be downloaded
here
The 16th Desty Memorial Lecture for Innovation In Separation Science is dedicated to
R.P.W. Scott