4 new High-Tech-mills from FRITSCH: functionally designed to the smallest detail, even easier to operate, more powerful, faster and safer.

Fritch are now extending their
premium line
by 4 additional new high-tech laboratory mills for various applications: functionally designed to the smallest detail, with interesting new features, latest technology, highest performance and maximum safety.
You should be excited!
FRITSCH premium line - the new standard for the modern laboratory:
Planetary Mono Mill PULVERISETTE 6 premium line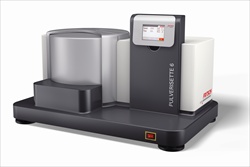 high-speed grinding with doubled drive power and extremely high centrifugal acceleration
automatic motor-controlled grinding bowl imbalance compensation
advanced ServoLOCK grinding bowl tensioning
touch screen - colour display
tightly sealed grinding bowls even under overpressure and outside the mill

Variable Speed Rotor Mill PULVERISETTE 14 premium line
Tripled drive power for high throughput and grinding performance
Clean Design for easy cleaning
low noise level
optimised cooling
Jaw Crusher PULVERISETTE 1 premium line
extra strong with up to 3 kW drive power
extra robust for toughest demands
easy zero-point and gap width adjustment
Clean Design for easy cleaning: fixed crushing jaw removable, movable crushing plate easy to exchange
optimal sound insulation

Disk Mill PULVERISETTE 13 premium line
easy milling gap width adjustment
TFT Display with membrane keyboard
large, removable funnel
optimal grinding disk adjustment

The FRITSCH premium principle: making good products even better!
Worldwide are FRITSCH laboratory mills standard for the most diverse applications in sample preparation. The brand PULVERISETTE is an international synonym for fast, lost-free size-reduction, easy handling, consistent reproducibility and long, reliable service life even under continuous, heavy duty usage.
With the mills of the FRITSCH
premium line
we go one step ahead and raise our own standards: more power makes them stronger than comparable instruments: more practical applications and equipment elements make the work easier, more comfortable, faster and safer.
For premium results and absolute reliability!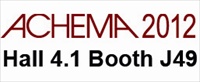 Drop in and experience the entire spectrum of FRITSCH - Milling and Sizing live during the ACHEMA 2012
For Up-dated information on the whole FRITSCH range for efficient sample preparation and particle sizing visit
www.fritsch.de