Members Login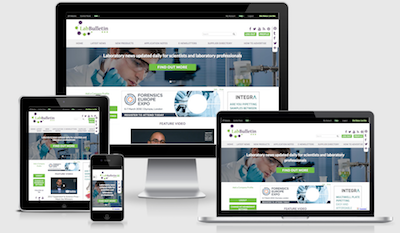 Monthly Newsletter
Lab Bulletin Media Partners
Nov 2, 2017 - Biochemistry Conference 2017
---
Event:
Biochemistry Conference 2017
---
Starts:
Thursday, November 2 2017 at 09:00
---
Ends:
Friday, November 3 2017 at 17:00
---
Location:
Doubletree by Hilton Chicago North Shore Conference Center, Skokie, IL, United States
---
We are pleased to welcome all the interested participants to International Conference and Exhibition on Biochemistry during November 02-03, 2017 at Chicago, Illinois, USA. Biochemistry Conference 2017 welcomes all the members form universities, clinical examination foundations and organizations, biochemists, scientists, researchers, academicians, entrepreneurs, research scholars and delegates from biochemistry labs, industries and healthcare sectors to be a part of the conference to share their knowledge on all parts of this rapidly expanded field and then, by providing a showcase of the research in the field on Biochemistry.
The conference focuses on the theme "Biochemistry – Rethink Rebuild Reclaim".
Biochemistry Conference 2017 aims to provide scientific platform for face to face exchange of knowledge and ideas across the Biochemistry. The conference is designed to give knowledge, ideas and to think out of the box. The aim of the conference is to promote research in the field of Biochemistry with another goal to facilitate exchange of new ideas in these fields and to create a dialogue between scientists, practitioners and biochemists.
For further information click here