Members Login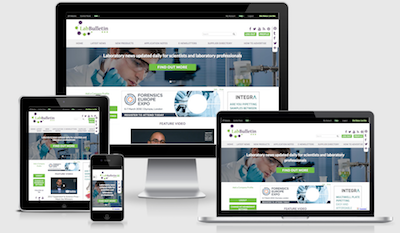 Monthly Newsletter
Lab Bulletin Media Partners
Oct 17, 2017 - Lab CompIEX
---
---
Starts:
Tuesday, October 17 2017 at 10:00
---
Ends:
Thursday, October 19 2017 at 18:00
---
Location:
KyivExpoPlaza Exhibition Center, 2-B, Salyutna Str., Ukraine
---
X International Exhibition «LABComplEX. Analytics. Laboratory. Biotechnology. HI-TECH» presents you with an opportunity to meet and do business with the region's largest gathering of the laboratory industry professionals.
LABComplEX is the only one Exhibition in Ukraine that covers whole range of equipment and tools, furniture and supplies as well as range of services for creation, equipping, modernization of all types of laboratories of various industries, research field and medicine.
Supported by: the Verkhovna Rada Committees of Ukraine, the Cabinet of Ministers of Ukraine, Ministry of Economic Development and Trade of Ukraine, Ministry of Agrarian Policy and Food of Ukraine, Ministry of Education and Science of Ukraine, Ministry of Ecology and Natural Resources of Ukraine, Ministry of Energy and Coal Industry of Ukraine, State Service of Ukraine on Food Safety and Consumer Protection, State Sanitary and Epidemiological Service of Ukraine, State Administration of Ukraine on Medicinal products, National Academy of Agrarian Sciences of Ukraine.
THEMATIC DIRECTIONS OF THE EXHIBITION:
• LABORATORY TECHNOLOGIES
• ANALYTICS
• BIOTECHNOLOGIES
• LABORATORY MEDICINE
During the Exhibition LABComplEX will be held conferences, seminars, round tables devoted to basic and applied research, as well as to the development of the industry. Traditionally, the organizers of the event will be experts of state research institutions, national and international associations, institutions of postgraduate education, higher education institutions, training companies.
• FOOD INDUSTRY AND AGRICULTURAL SECTOR
• PHARMACEUTICAL INDUSTRY
• LABORATORY MEDICINE
• VETERINARY MEDICINE
• SCIENCE AND EDUCATION
• STANDARDIZATION AND METROLOGY
• WATER AND WATER TREATMENT
• CHEMICAL INDUSTRY
For further information click here