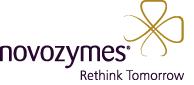 Novozymes Biopharma, part of Novozymes A/S world leader in bioinnovation, is presenting two scientific posters on the manufacturing and use of recombinant albumin in formulation during PepTalk 2011, 10-14 January, San Diego, US. The posters cover the company's latest research in the use of recombinant human albumin and its ability to address many of the formulation challenges faced by the industry. For more information or to request a copy of the scientific posters, please visit booth #14 at PepTalk 2011 or visit www.biopharma.novozymes.com
The first poster entitled "Recombinant human albumin: A multifunctional excipient for stable therapeutic protein formulations" demonstrates the unmatched ability of recombinant albumin to protect therapeutic proteins against chemical and physical degradation. The second, entitled "Optimizing Saccharomyces cerevisiae for the rapid development of animal-free biopharmaceutical manufacturing processes", provides insight into the benefits of the yeast strain in the production of recombinant proteins.
The two posters offer protein scientists new insight into formulation and manufacturing and highlight how recombinant albumin can help optimize current processes. The latest innovative solutions are described, which help to overcome some of the main challenges associated with the manufacture of protein therapeutics and biologics formulation development.
"Novozymes is delighted to present this information on the company's latest developments in recombinant albumin", said Dermot Pearson, marketing director at Novozymes Biopharma. "As one of the industry leaders, we believe that our studies significantly contribute to the development of the field and welcome the opportunity to share our advances with industry experts who can also benefit from the leading edge data."
For further information on Novozymes products or to request a copy of the scientific posters, please visit www.biopharma.novozymes.com.
About Novozymes
Novozymes is the world leader in bioinnovation. Together with customers across a broad array of industries we create tomorrow's industrial biosolutions, improving our customers' business and the use of our planet's resources.
With over 700 products used in 130 countries, Novozymes' bioinnovations improve industrial performance and safeguard the world's resources by offering superior and sustainable solutions for tomorrow's ever-changing marketplace.
Novozymes' natural solutions enhance and promote everything from removing trans fats in cooking, to advancing biofuels to power the world tomorrow.
Our never-ending exploration of nature's potential is evidenced by over 6,000 patents, showing what is possible when nature and technology join forces.
Our 5,000+ employees working in research, production and sales around the world are committed to shaping business today and our world tomorrow.