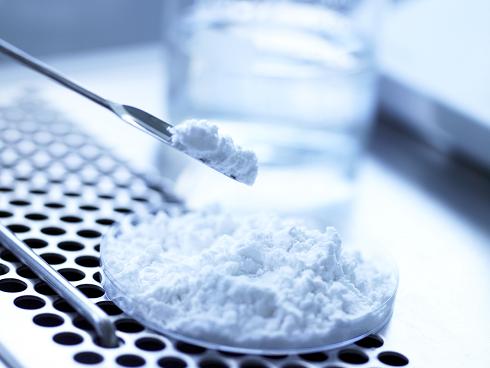 Novozymes Biopharma, part of Novozymes A/S, world leader in bioinnovation, will be highlighting its innovative sodium hyaluronate and recombinant human albumin products at CPhI Wordwide 2010. These solutions offer a range of unique advantages for medical devices, drug delivery and formulation and will be showcased, along with a live product demonstration area, at booth #6L2 at the Paris Nord Villepinte, October 5-7, in Paris, France.
Novozymes' novel sodium hyaluronate is 100% free of animal-derived raw materials and organic solvent remnants and offers a range of benefits including increased safety, batch-to-batch consistency and stability in large scale. The product can be used within the pharmaceutical sector for improved drug delivery as well as in medical device application areas including ophthalmology, wound healing and dermal fillers. Derived from Novozymes' proprietary yeast expression technology, Recombumin® is the world's leading animal-free, commercially available recombinant human albumin. Offering the stabilizing benefits of albumin in a GMP compliant and regulatory package for medical devices, drug delivery and formulation, Recombumin ensures high performance and security of long term supply.
Peter Roshholm, vice president, Novozymes Biopharma comments: "Novozymes is delighted to be returning to CPhI following our success at the show over the past two years, winning Gold and Bronze innovation Awards in 2008 and 2009 respectively. This year the company will showcase its innovative biomanufacturing solutions which are helping customers to improve the efficiency of their processes. These proven solutions ensure improved consistency and a decreased regulatory burden while enabling the development of superior final products."
Novozymes will also be hosting a session entitled "Novozymes award winning cGMP sodium hyaluronate for medical device and drug delivery applications" during the show. The presentation is open to all delegates and will take place on October 6 at the CPhI Speaker's Corner located on the show floor.
To learn more about the company's solutions for drug delivery, formulation and medical devices, please visit Novozymes at booth #6L2 at CPhI Worldwide 2010. Alternatively please visit www.biopharma.novozymes.com