Members Login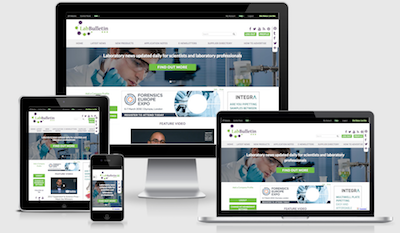 Monthly Newsletter

---
Welcome to Lab Bulletin
Laboratory news updated daily for scientists and laboratory professionals.
Subscribe to our newsletter for the latest news on new laboratory products, research, Industry news and more.
Feature Video

The new Duetta™ Not Your Standard Spectrometer
From HORIBA, global leaders in fluorescence comes a new bench-top instrument and a new concept for analytical molecular spectroscopy. Cary Davies talks about the dopeness of the Duetta™ Fluorescence and Absorbance Spectrometer.
---
Catch up on our latest newsletters
Microscopy & Image Analysis