Members Login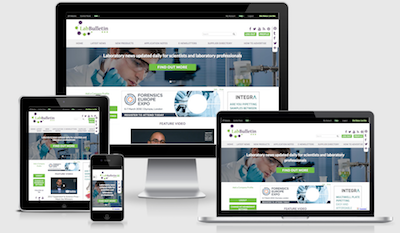 Monthly Newsletter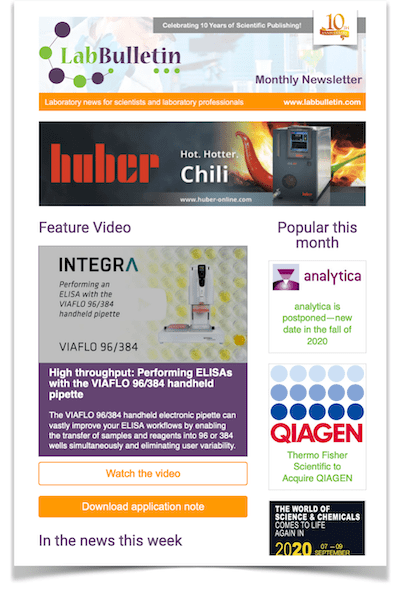 Welcome to Lab Bulletin
Laboratory news updated daily for scientists and laboratory professionals.
Subscribe to our newsletters for the latest news on new laboratory products, research, industry news and more.
Popular this month...
Our top 10 most popular articles this month

Feature Video

High throughput: performing ELISAs with the VIAFLO 96/384 handheld pipette
The VIAFLO 96/384 handheld electronic pipette can vastly improve your ELISA workflows by enabling the transfer of samples and reagents into 96 or 384 wells simultaneously and eliminating user variability. Watch the video to learn more or download the protocol as an application note.
LEARN MORE About VIAFLO 96/384 pipettes
More videos...

In the news...