Members Login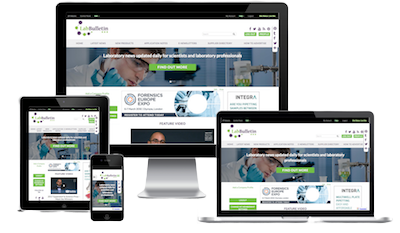 Special Offers and Promotions
Monthly Newsletter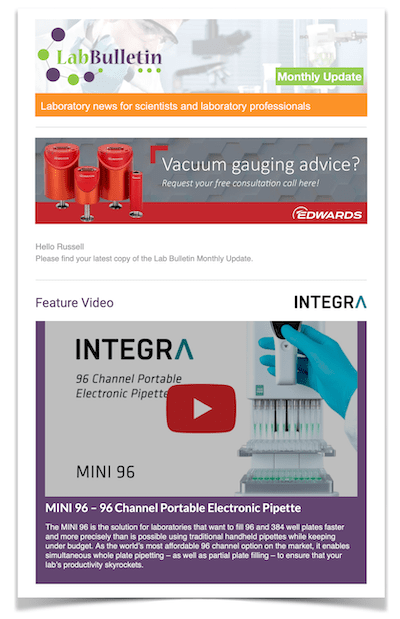 News Channels
Laboratory Products
Microscopy | Image Analysis
Porvair Sciences to Feature on Sky TV
publication date:
Jan 4, 2018
|
author/source:
Porvair Sciences Limited


Porvair Sciences Ltd, a leading supplier of separation and filtration technology for life science and healthcare applications, is hitting the small screen in a special showcase of its healthcare expertise.
Porvair was chosen to be part of a documentary that's set to be broadcast on Sunday 7 January 2018 at 10am. Entitled 'Products to Benefit Healthcare' the programme was filmed in August 2017 at Porvair Sciences facility in Wrexham, North Wales, and will be shown on Sky Digital channel 189.

The Sky TV documentary features prominent on-screen contributions from General Manager Kevin Doolan and Head of New Product Development Dr David Cowieson.

Both discuss the application of filter technology in the healthcare sector, from specialised components for use in medical devices, the introduction of particulate-free environments in clean rooms that are necessary for cGMP manufacturing, to the clean-up and containing of waste products created during the manufacturing process in the clinical workplace. The evolution of the company to enable delivery of high performance products acting at the centre of critically controlled healthcare processes using a Class 10000 clean room on the Wrexham site is also discussed.

Kevin Doolan said: "We are very proud of what we do here. Our UK site is the global R&D and manufacturing centre for our BioVyon™ porous plastic materials. It is where we design, develop and engineer our new products – and is the centre of excellence for our life science and healthcare sector offerings. Naturally we were delighted to receive TV exposure for this side of the business. It is a testament to our status as pioneers in our field that our processes are of interest to such a wide audience, recognizing our tireless efforts to innovate, develop, manufacture and provide the best products and services for the global life science and healthcare market."

The show will also be repeated on Sunday 11 February at 10am, again on Sky Digital channel 189.

For further information on separation and filtration products please visit www.porvair-sciences.com or contact Porvair Sciences on +44-1978-666222 or int.sales@porvair-sciences.com

Established in 1992, Porvair Sciences Ltd. is a wholly-owned subsidiary of Porvair plc.
---