Members Login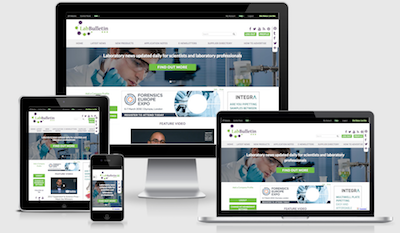 Monthly Newsletter
Top Trends Changing The Medical Laboratory Industry In Europe
publication date:
Aug 6, 2018
|
author/source:
Informa Exhibitions

---
The way healthcare is delivered around the globe is changing. Patients are now at the centre of how medical care is delivered and recent advances in medical technology have allowed medical laboratory testing to move in parallel with this course.
Keeping up-to-date with latest industry trends emerging from within the medical laboratory industry is critical to the lab professional, particularly in Europe, where the In-Vitro Diagnostics (IVD), clinical laboratory, molecular diagnostics and Point-of-Care Testing markets are some of the fastest growing in the world.
Regulations around medical and IVD devices in Europe are also evolving which involves important improvements to modernise the current system including risk-classification, improved transparency and new rules on clinical evidence. Under these new regulations, the classification of devices is based on risk and manufacturers need to demonstrate that their medical device meets the requirements by carrying out a conformity assessment.
Essentially, the European medical laboratory-testing ecosystem is becoming safer, faster and more efficient, and technology and regulations are evolving to put patient safety and care at the heart of healthcare delivery. Here are some of the top trends that are shaping the European medical laboratory industry in 2018:
---
Point-of-Care Testing (POC)
As the world becomes more connected, POC testing enters a rapid phase of development. Medical decisions can be made quickly as the disease can be diagnosed at an earlier stage. Next generation POC testing is entering the market with prospective label-free biosensors, such as electrochemical, surface plasmon resonance (SPR), white light reflectance spectroscopy (WLRS), etc., being used for improved devices. Also, a wide range of POC assays for the quantitative determination of biomarkers has been developed using portable and easy-to-use POC clinical and biochemical analysers. 3D printing also shows huge potential to improving the performance of POC devices.
---
The Internet of Things (IoT)
The IoT can help to reduce the rising costs in laboratory testing while also increasing access to patient care. According to a report by ABI Research, connectivity to lab equipment and the services enabled by that connectivity will increase total global laboratory test throughput to over 3.02 billion more diagnostic tests by 2020.
---
Laboratory Automation
Increasing the efficiency to maximise the productivity and manage costs has become critical for the long-term success of the clinical laboratory. Robotic automation is an area where patient-focused technology can make a real difference. The future lies in automated phlebotomy, transportation processes using drones and Artificial Intelligence (AI) with these advancements providing increased access to healthcare.
---
Next-generation DNA sequencing (NGS)
Since the introduction of many next-generation sequencing (NGS), the cost of DNA sequencing has significantly reduced and huge improvements have been made in the unraveling the complexities of sequencing data. In situ sequencing (ISS) offers incredible new opportunities for studying tissue heterogeneity, for example. NGS provides cheaper, friendlier, and more flexible high-throughput sequencing options with a quantum leap towards the generation of much more data on genomics, transcriptomics, and methylomics that translate more productively into proteomics, metabolomics, and systeomics.
---
What to expect at MEDLAB Europe

---
---