Members Login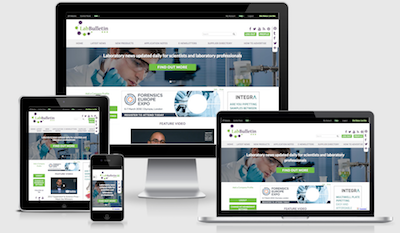 Monthly Newsletter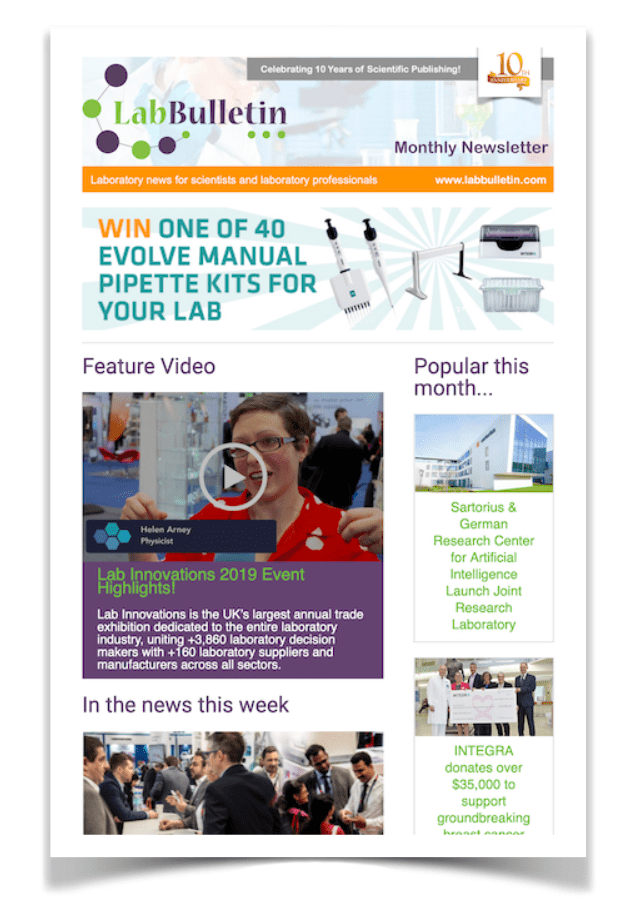 Leeds Teaching Hospitals NHS Trust Pathology Lab to digitally scan 100% of slides
publication date:
Oct 22, 2018
|
author/source:
Leeds Teaching Hospitals NHS Trust

---
Innovation in digital pathology at Leeds is a crucial step to faster and better diagnosis of cancer
Leeds Teaching Hospitals NHS Trust and the University of Leeds have today announced a critical milestone in going digital, by scanning every glass slide they produce. The milestone represents a major step towards achieving faster and accurate diagnosis for cancer patients in the future.
The Pathology Department, located in St. James' Hospital in Leeds, is one of the largest in the UK processing over 1,000 pathology slides a day, and is now digitally scanning every slide thanks to their partnership with Leica Biosystems. The step-by-step process each slide goes through at Leeds has been rigorously tested and received ISO15189 (International Organisation for Standardisation) accreditation laying the foundations for national guidelines on using digital pathology.
"The way we are digitising pathology services in Leeds enables us to produce the quality images pathologists need to diagnose patients quickly and safely. Going digital not only allows the pathologists to do their work on a computer, but it also unlocks the possibility of using the computer to help make the diagnosis, offering huge potential for the future" says Dr Darren Treanor, Consultant Pathologist, Leeds Teaching Hospitals NHS Trust and University of Leeds.
Pathology slides contain sections of tissue, specially stained so they can be assessed by a pathologist, who can identify whether the slides contain evidence of cancer or other diseases. These images help pathologists and physicians diagnose cancer, assess the severity of the disease and work out the best course of treatment for patients.
The traditional approach used by pathologists to diagnose cancer has been to view glass slides under the microscope. This method has presented challenges including transportion of slides, storage, and sharing of information with other pathologists for a second opinion. Digital pathology overcomes these challenges and allows this process to be carried out electronically.
Digital pathology is also a key area for the use of artificial intelligence (AI) to speed up or improve diagnosis. In the future, computer programmes could help to detect small areas of cancer that have spread to lymph nodes, better quantify and measure tumours, and rapidly direct pathologists to areas of abnormality in the tissue sample.
This digital transformation has been made possible thanks to a partnership with cancer diagnostics company, Leica Biosystems and has also been backed by £1m from Leeds Cares, the charity that supports Leeds Teaching Hospitals to provide exceptional healthcare.
"As a global leader in Digital Pathology our mission is to advance cancer diagnostics and improve lives. In that spirit we invest in innovations which enable clinicians to rapidly and efficiently provide a highly confident diagnosis. The mainstream adoption of digital pathology fits squarely within that framework. We are proud to have worked with the Leeds team and enabled 100% digitisation of their histopathology slides," says Melissa Aquino, President of Leica Biosystems.
To date, 200,000 slides from patients at Leeds Hospitals have been digitally scanned using technology developed by Leica Biosystems. In addition, there is an archive of 386,000 anonymised digital slides housed by the University of Leeds for research and teaching. This slide library represents the largest collection of digital slides in the UK.
"We pride ourselves on the rigorous, evidence based approach we have taken to digitising our laboratory, to ensure that our pathologists can use digital slides to make diagnoses efficiently and safely," says Dr Bethany Williams, Digital Pathology Fellow, Leeds Teaching Hospitals NHS Trust.
Pathology Departments are under growing pressure with pathology requests increasing by nearly 5% every year and a declining workforce with a third of pathologists nationally reaching retirement age in the next 5 years, according to a recent report by the Royal College of Pathologists.
"Demand for pathology services will continue to increase, and digital pathology has the potential to improve workflow and pool resources across hospitals to help improve the patient experience," says Basharat Hussain Programme Manager Leeds Teaching Hospitals NHS Trust.
---
Digital Pathology Quick Facts
The file size of each digital slide is 1gb – that's about 300 times the size of the average photo you take on your smart phone
A digital slide is an image created by the complete digitisation of the glass slide at up to 200,000 dots per inch (DPI) - If printed at a standard 300 DPI, the image would be the same size as a tennis court
It takes just 2-4 minutes (dependent on amount of tissue on slide) to scan a slide digitally to this level of resolution (40 times the size they are in real life)
A Leica Biosystems Aperio AT2 scanner can scan 400 glass slides in one cycle and can work overnight to digitise the images
Over a thousand slides are prepared and scanned in Leeds every day - this creates 1 terabyte of new data every single day
A glass slide is about the size of a USB stick – 75mm x 25mm (1 x 3 inches). If you were to lay all the glass slides produced in the Leeds Teaching Hospitals NHS Trust Histopathology Department in one month, end to end, it would stretch for a mile
---
What is digital pathology?
Pathologists play a critical role in cancer care. However, many people do not know the role of a Pathologist.
Pathologists make the definitive diagnosis of cancer – interpreting tissue evidence of the cancer, grading the cancer (identifying how aggressive it is), identifying how far it has spread and providing information on what treatment may be suitable to treat the cancer
Histology slides contain sections of tissue, specially stained so they can be assessed by a pathologist.
The traditional approach used by pathologists has been to view glass slides under the microscope. This has presented challenges in terms of transportation of slides, storage and sharing information with other pathologists for collaboration. Digital pathology allows this process to be carried out electronically.
Digital pathology – also known as whole slide imaging (WSI) – is the examination of digital slides on computer
A highly sophisticated, dedicated scanner is used to capture a digital image which is then used for primary diagnosis (detecting cancer and non-cancer disease in patients) and additional prognostic tests.
---
What are the benefits of using digital pathology?
Cancer diagnosis and agreement on the best treatment approach
Multi-disciplinary tumour boards are an essential part of the process to agree upon the best course of treatment for cancer patients. Traditional glass slides would have to be carried around or transported, whereas digital pathology slides, which are instantly retrievable on a screen, allow streamlined case preparation and discussion at multidisciplinary team (MDT) meetings. This process enhances the presentation of pathology findings to the team which allows them to make informed decisions about the treatment options for the patient
Some pathology cases are more difficult to read. Digital pathology encourages collaboration in difficult cases because of its ease of sharing – drawing on expertise from other experts. A digital scan can be shared in seconds enabling pathologists to pool their knowledge. Physically sending glass slides to pathologists in other locations is time consuming and risks the slides being damaged, making it impractical in many cases
Improving workload and reducing delays
Pathology is facing a significant workforce challenge. Year on year the volume of cellular pathology requests increases by an average of 4.5%1
At the same time, 32% of Cellular Pathologists in the UK are over the age of 55 (615 people) and are expected to retire in the next 5 years 1 – but Consultant Cellular Pathologist numbers have only increased by 1.2% to 3% per year.1

Similarly, in the US – predicted that the number of practising pathologists will decline from 5.7 to 3.7 per 100,000 people between 2010 and 2030.2

Digital pathology has the potential to allow for improved workflow and better manage the demand for pathology services. This aligns with the ambitions of NHS for a transformation of pathology services nationwide, improving efficiency while maintaining quality.
The Royal College of Pathologists has called for capital investment to implement digital pathology more widely, so staff can work more efficiently and flexibly.
---
What could digital pathology mean for the future of cancer diagnosis and treatment?
Faster and more accurate diagnosis by having instant access to the right sub-specialist Pathologist, availability of prior images and use of advanced algorithms.
The more we understand about the pathology of cancer, the better chance we have of identifying precancers and early stage cancer. Through artificial intelligence (AI), computer algorithms can review millions of anonymous digital slides looking for patterns and clues that might help to speed up future diagnosis of cancer or help identify signs of precancer.
Leeds is creating a large database of high-quality digital slides with relevant clinical data, which will be a valuable resource for creating future AI algorithms for pathology
---
How has Leica Biosystems worked with Leeds on this project?
Leica Biosystems has partnered with Leeds in 3 three areas:

Product Innovation. Leeds Hospital is long standing Leica Biosystems customer. Leeds uses Leica Biosystems solutions at every step of its histology process. This allows Leica Biosystems to learn from and improve products based on voice of customer.
Expertise in IT and Implementation for Digital Pathology- Digital Pathology generates large amounts of data. Managing this data and integrating the workflow with other IT systems of the lab is critical. Working closely with the Leeds IT team, Leica Biosystems have been enabling and enhancing the IT integration processes, needed for successful Digital Pathology deployments.
Through a collaboration that brings industry and clinical expertise together. Leica Biosystems is approaching this as an opportunity for meeting the needs of the pathologists, working together with the customer; for the customer
Why did this partnership come about?

Leeds and Leica Biosystems are leaders in their field.
With nearly 250 patents in the field of Digital Pathology, Leica Biosystems has the most comprehensive Digital Pathology portfolio and the most installations world-wide
Leeds is a major NHS teaching hospital with a high-volume lab, nearly 50 consultant pathologists and 20 trainees, that are fully subspecialized
Leica Biosystems VISION24 of "enabling clinicians to efficiently provide patients a highly confident diagnosis within 24-hours from biopsy", aligns with the Leeds mission to "consistently deliver high quality, safe care".
What happens next? Does the partnership continue?

Lecia Biosystems will continue its collaboration with Leeds to demonstrate the impact of Digital Pathology and accelerate its mainstream adoption
We will continue to hold customer workshops. To date, 55 institutions have attended these workshops within the last 18 months
Develop new tools and solutions to further enhance the Pathologist experience and enable the use of AI in pathology
---