Members Login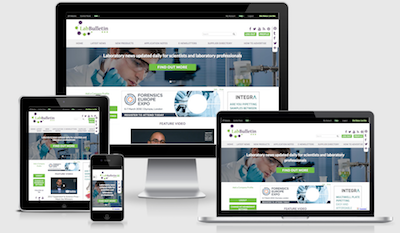 Monthly Newsletter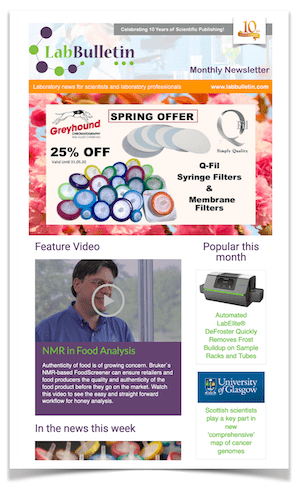 WIN a VIAFLO 96/384 to supercharge your microplate pipetting!
publication date:
Jan 17, 2019
|
author/source:
INTEGRA Biosciences AG

---
INTEGRA Biosciences is offering labs the chance to win a VIAFLO 96/384 pipette.
Designed to simplify plate replication, plate reformatting or reservoir-to-plate transfers, the VIAFLO 96/384 allows labs without the space or budget for an expensive pipetting robot to increase the speed and throughput of routine tasks.
Affordable, compact and user-friendly, the VIAFLO 96/384 enables straightforward liquid transfers for 24-, 96- or 384-channels in parallel. The unique operating concept makes VIAFLO 96/384 as easy to use as any traditional handheld pipette, with easily interchangeable pipetting heads to allow you to switch between 24-, 96- and 384-channel pipetting as required. An intuitive Touch Wheel interface allows quick adjustments to pipetting parameters, and the system offers a choice of pre-set and user-defined pipetting protocols for common liquid handling tasks.
All you have to do to be in with a chance of winning a VIAFLO 96/384 – complete with a starter pack of matching pipette tips and reagent reservoirs – is fill out a short questionnaire that will help us to understand your pipetting needs even better. And even if you don't win a VIAFLO 96/384, you could be one of 50 entrants to receive a $20 Amazon voucher. The deadline for entries is the 31st of March 2019, and the winner will be announced shortly afterwards.
Visit the INTEGRA Biosciences website and fill out the questionnaire now for a chance to accelerate your workflow!

---
INTEGRA Biosciences is a leading provider of high-quality laboratory tools for liquid handling and media preparation. The company is committed to creating innovative solutions which fulfil the needs of its customers in research, diagnostics and quality control within the life science markets and medical industry. Today, INTEGRA innovative laboratory products are widely used all around the world. More than ninety distribution partners form a worldwide sales network providing responsive and competent services to customers. These distribution partners are supported by a highly motivated and experienced team of specialists at the company headquarters in Zizers, Switzerland and Hudson, NH, USA. INTEGRA is an ISO 9001 certified company.
---