Members Login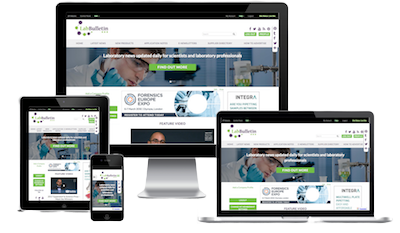 Monthly Newsletter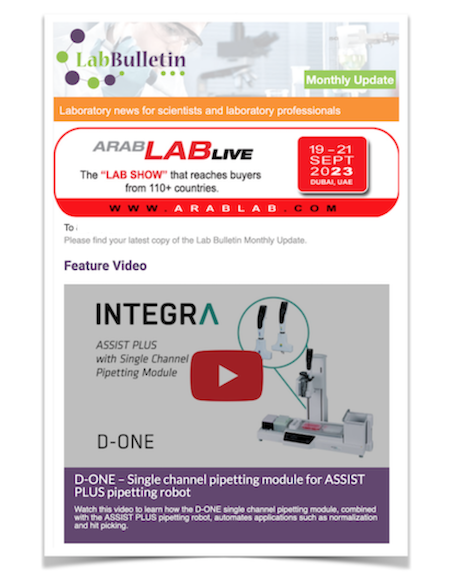 Microscopy | Image Analysis
IT Solutions and Laboratory Automation
Waters Addresses Increasing Demands for Higher Performing Materials with New TA Innovations at Pittcon
publication date:
Mar 22, 2019
|
author/source:
Waters Corporation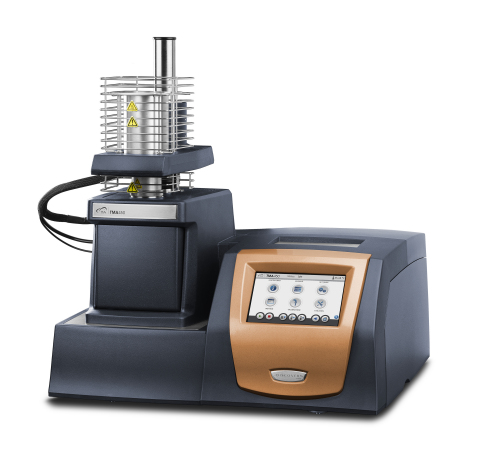 ---
Additionally, Waters Spotlights Biopharmaceutical Solutions with Pittcon Debut of the BioAccord System
Waters Corporation has announced the availability of a range of new TA Instruments™ innovations headlined by the Discovery™ Thermomechanical Analyzer (TMA) 450, a Rheo-Raman™ capability for the Discovery Hybrid Rheometer, and a High Sensitivity Pressure Cell for the ARES-G2 Rheometer at the 2019 Pittcon Conference and Expo.
"High performance materials require high performance measurements. Our new products reflect our unwavering commitment to innovate, and develop powerful new tools for materials scientists," said Terry Kelly, Senior Vice President of Waters Corporation and President, TA Instruments. "The combination of TA Instruments and Waters can uniquely meet our customers' demands to characterize both chemicals structure and materials property. Today's product introductions reinforce our innovation differentiation based on performance, precision, and versatility, supporting a wide array of applications and measurements."
New Discovery TMA 450
The Discovery Thermomechanical Analyzer TMA 450 precisely measures dimensional changes of materials from -150 to 1000°C with unparalleled sensitivity and reproducibility. Outfitted with a wide range of fixtures, the TMA 450 handles virtually all sample configurations for testing in expansion, compression, flexure and tension modes. Operation is simplified with ease-of-use features such as the new app-style touch screen interface with One-Touch-Away™ functionality and powerful TRIOS™ software.
"With the ever-increasing demands for higher performing materials to meet the needs of challenging applications, understanding how a material reacts to its environment is more important than ever," said Kadine Mohomed, Thermal Product Manager, TA Instruments. "Exceeding industry standards for testing, the Discovery TMA 450 provides information about material's coefficient of linear thermal expansion, shrinkage, softening, and glass transition temperatures. Advanced testing capabilities on the Discovery TMA 450 includes TA's leading Modulated TMA™ for the highly efficient separation of simultaneous expansion and contraction of a material, Dynamic TMA for viscoelastic properties by small amplitude, fixed-frequency sinusoidal deformation, and Creep/Stress Relaxation for viscoelastic behavior under transient conditions. The TMA 450 is particularly useful for measuring these material properties locally, especially in manufactured components or assemblies where compatibility of materials is paramount."
New Rheo-Raman Capability for the Discovery Hybrid Rheometer
The new Rheo-Raman™ Accessory for the Discovery Hybrid Rheometer (DHR) product line combines a Raman spectrometer with the DHR to enable simultaneous collection of rheology and Raman spectroscopy data. This combination allows for direct correlation between flow characteristics and the unique spectroscopic fingerprints of each material including information about its chemical and morphological structure.
"Rheology is used to characterize material flow properties such as viscosity and viscoelastic parameters that are important predictors of processing behavior, product performance, and consumer perception. Raman spectroscopy is a light-based molecular spectroscopy technique that reveals chemical bonds and molecular structure," said Russell Ulbrich, VP of Product Management, TA Instruments. "The in-situ combination of these important techniques will enable scientists to develop a deeper understanding of how chemical structure drives material properties, and how macroscopic deformations can have implications at the molecular level. This will drive deeper understanding and better product development in markets including plastics, electronics, foodstuffs, and personal care products."
The DHR Rheo-Raman Accessory integrates with an iXRTMRaman Spectrometer from Thermo Fisher ScientificTMto provide a turnkey system for spectroscopic investigation of materials.
New High Sensitivity Pressure Cell for the ARES-G2 Rheometer
The new High Sensitivity Pressure Cell for their ARES-G2 Rheometer enables scientists to perform sensitive viscoelastic measurements under controlled atmospheric pressure and temperature and for the first time, gain detailed understanding of complex fluid behavior in complex environments.
"Many materials are processed or used at temperatures that are near or above their atmospheric boiling point; applying elevated atmospheric pressure is an effective way to suppress this boiling," continued Mr. Ulbrich. "While pressurized devices for rheometers are relatively common, existing devices employ mechanical bearings that impede measurements of very low viscosity fluids. This is especially true for accurate determination of viscoelastic properties that describe a material's elasticity, ability to support dispersed phases, and many other traits that are important to industrial suitability and consumer perception. Such conditions are especially important in the fields of oil recovery and food processing."
BioAccord System Debut at Pittcon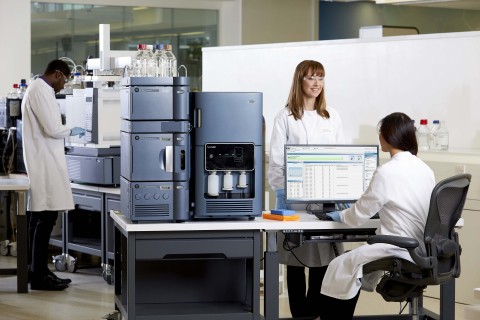 Also making its Pittcon debut is the recently introduced BioAccord™ System, a purposefully designed liquid chromatography-mass spectrometry solution that will expand access to high-resolution time-of-flight mass spectrometry capabilities to more scientists.
"Following a successful launch of the new BioAccord System, we are excited by the reactions of our customers," said Jeff Mazzeo, Vice President, Waters Corporation. "Initial feedback has confirmed the need to enable more scientists in more locations to generate high-quality time-of-flight mass spectrometry. In addition to its ease of operation, customers have been impressed with the ease of set-up of the BioAccord System, including the industry-first system integration testing, and its compact size given its analytical power."
---
About Waters Corporation
Waters Corporation (NYSE:WAT), the world's leading specialty measurement company, has pioneered chromatography, mass spectrometry, and thermal analysis innovations serving the life, materials, and food sciences for more than 60 years. With approximately 7,000 employees worldwide, Waters operates directly in 31 countries, including 15 manufacturing facilities, and with products available in more than 100 countries.
Waters, BioAccord, TA Instruments, Trios, One-Touch-Away, Modulated TMA, Rheo-Raman, and Discovery Series are trademarks of Waters Corporation. All other trademarks are the property of their respective owners.
---