Members Login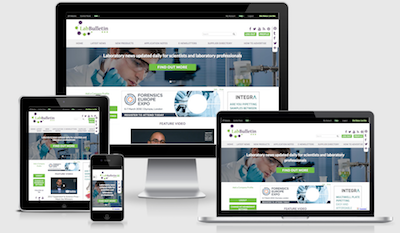 Monthly Newsletter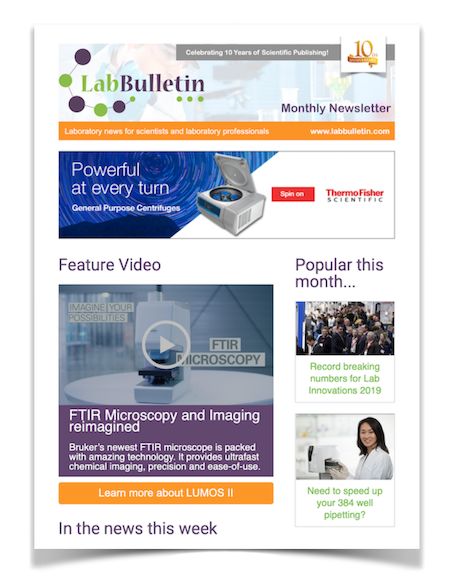 Avanti J-26S High Performance Centrifuge Provides Enhanced Environmental, Safety Benefits
New 1-Litre Bottles Provide Sample Security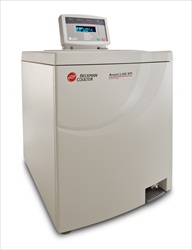 The newly redesigned Avanti J-26S high performance centrifuge from Beckman Coulter Life Sciences combines important environmental benefits with increased BioSafety* features. Coupling the J-26S with new 1-litre polypropylene bottles furthers sample security and extends the range of biopharmaceutical and research applications.
Built upon benchmark performance, the J-26S provides high speed, low heat output, imbalance tolerance and low noise, and a range of ever-expanding separations capabilities. Ergonomic design, featuring lower instrument height and hands-free door operation, remains unchanged.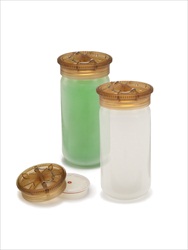 Dual-system rotor recognition automatically detects which rotor is installed and prevents it from being run above its maximum rated speed, and does so without shutting down the run. Rotor library includes fixed-angle, swinging bucket, elutriation, continuous flow and zonal rotors that offer speeds as high as 26,000 rpm and rcf up to 81,800 (x
g
).
Application versatility is built in: the J-26S can process up to six liters of fermenter output, deliver a subcellular fraction, run 24 microplates at a time and separate live-cell populations with centrifugal elutriation. BioCertified** rotors, instruments and labware reduce microbiological aerosols, while sterilizing grade filters capture harmful aerosols that might be expelled into the lab environment.
Made of resin that incorporates 18% post-consumer recycled plastic water bottles, each centrifuge keeps approximately 7.5 pounds of post-consumer materials from entering a landfill. The resin offers impact, scratch and chemical resistance throughout its life. Non-CFC, non-ozone depleting refrigerant extends the environmental benefits.
Thick walls made of strong resin enable the new 1-litre polypropylene bottles to be used in runs at speeds up to 16,800 x
g
and temperatures up to 40°C, providing higher
g
forces and more efficient run times while protecting samples from bottle failure.
Equipped with a wide mouth that provides easy access to samples, the bottles offer more head space to prevent leakage and have a vent to release pressure. Accessories include a tool to tighten or loosen the cap, a custom spatula to simplify pellet removal and a carrier.
"Security for users and for samples is an important benefit of these additions to the Avanti line," said Patrick O'Donnell, senior global manager of marketing, Beckman Coulter Life Sciences. "We're happy to offer products that increase productivity, are friendly to the environment, and can be part of an integrated research and production system."
For more information, visit
www.beckmancoulter.com
.
About Beckman Coulter
Beckman Coulter, Inc., based in California, USA, develops, manufactures and markets products that simplify, automate and innovate complex biomedical tests. More than 275,000 Beckman Coulter systems operate in both diagnostics and life sciences laboratories on six continents. For more than 75 years, Beckman Coulter products have been making a difference in peoples' lives by improving the productivity of medical professionals and scientists, supplying critical information for improving patient health and reducing the cost of care.

*BioSafety is a term intended to describe the enhanced biocontainment features of our products.**BioCertifiedis a term used to describe our products which have been tested and validated to demonstrate containment of microbiological aerosols by an independent, third-party facility (Health Protection Agency, Porton Down, UK or USAMRIID, Ft. Detrick, MD, USA). Improper use or maintenance may affect seal integrity.