Members Login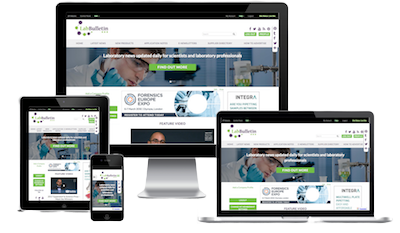 Monthly Newsletter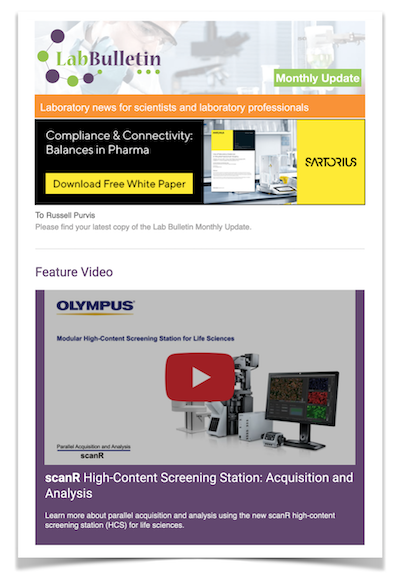 Special Offers and Promotions
Microscopy | Image Analysis
BBI Solutions Broadens Antibody Portfolio and Strengthens Reagent Technical Support Capabilities with Acquisition of Maine Biotechnology Services
publication date:
Feb 2, 2018
|
author/source:
BBI Solutions
BBI, a leading manufacturer of raw materials and finished test platforms, already provides human antigens, antibodies, serum and plasma products and clinical chemistry enzymes, for the in-vitro diagnostics market.
Now with the acquisition of MBS they have strengthened their antibody offering, providing a comprehensive portfolio and custom services to deliver a total reagent solution for any immunoassay development.
The additional antibodies now available for sampling through BBI are established, well supported antibodies that appear in over 50 FDA approved kits. The expansion includes antibodies to infectious disease, inflammation, cardiac, hormone, immunoglobulins and assay control targets.
Notable new infectious disease markers include Rotavirus, RSV, Adenovirus, Chikungunya, Mycoplasma pneumoniae, H. pylori, as well as a comprehensive panel of monoclonal antibodies specific for Norovirus. With seven Norovirus antibodies in all, one of the most popular is an antibody specific for GII.4 strains, including the most clinically common GII.4 2012 Sydney strain, which also functions in surrogate neutralisation assays. Additional antibody specificities include an antibody specific for the less dominant GI strains, one antibody reactive with both GI and GII genogroups and numerous antibodies that recognise the GII strains exclusively. Multiple matched pair recommendations are available for the panel, saving evaluation time and money.
New matched pair antibodies that detect Respiratory Syncytial Virus (RSV), a serious lower respiratory infection that commonly results in hospitalisations in children under five, are also being added. The RSV antibodies have been tested on multiple detection platforms including western blot, immuno fluorescence assays, ELISA and chromatographic assays.
There are also three Chikungunya virus antibodies that can be used to detect active virus either in human circulation or in mosquito carriers. The clones were selected to exclude cross reactivity with other common alphaviruses. The inclusion of Chikungunya antibodies in this expansion is part of BBI's ongoing effort to respond to the rapidly growing market demand to detect and distinguish between mosquito borne viruses. New antibodies to Dengue NS1 and Zika virus are in late stages of development and will also be available for sampling in early 2018.
Aside from the infectious disease additions, BBI can now offer a complete panel of immunoglobulin antibodies, a variety of hormone specificities, and popular biomarkers such as, Lactoferrin, Myeloperoxidase, Cystatin C and Osteopontin.
Dr. James Steggles, BBI's Commercial Manager for Antibodies, said "the acquisition of MBS gives us an opportunity to significantly grow our portfolio of antibodies to a wide variety of targets, while still maintaining the performance and quality standards our customers expect from us."
In addition to the new reagents, BBI can now provide extensive support in antibody characterisation and performance. The MBS technical team brings 27 years of experience in hybridoma and assay development, and are ready to assist customers in sampling the right antibodies for any application.
"We are also very pleased to now have in-house hybridoma development capabilities that will allow us to continue growing our offering with novel antibodies, directly in response to customer needs," continued James.
---
---