Members Login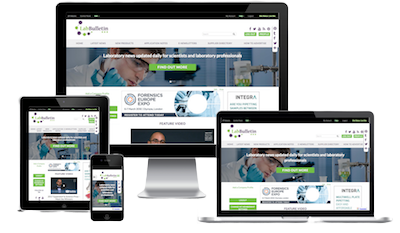 Monthly Newsletter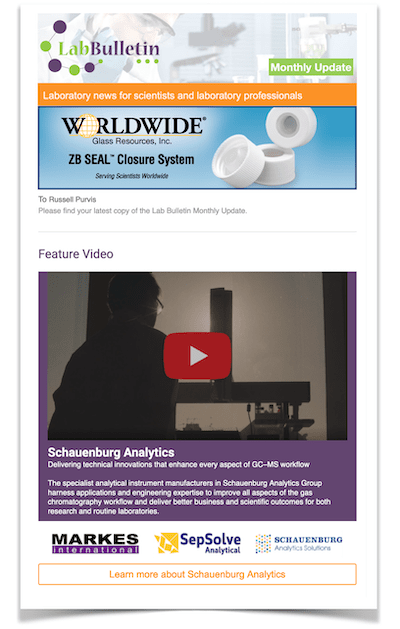 Special Offers and Promotions
Microscopy | Image Analysis
Bioquell Launches High Performance Mobile Room Bio-Decontamination System
publication date:
Jun 5, 2019
|
author/source:
Bioquell UK Ltd
Bioquell ProteQ offers major cost benefits, a modular, upgradeable design and new features including wireless connectivity, built-in aeration & graphical user interface
Bioquell a leading global expert in reducing the risk of bio-contamination in the pharmaceutical, life science and healthcare markets - has launched the cost effective and high performance Bioquell ProteQ mobile room bio-decontamination system. Utilising the company's 35% hydrogen peroxide vapour and boasting a modular, upgradeable design for a more configurable pricing structure, the Bioquell ProteQ is suited to a wide range of critical areas, including biopharmaceutical manufacturing facilities, GMP/GLP and bio-safety laboratories, animal facilities and cleanrooms.
Developed as the next generation of the company's previous mobile room decontamination offering, the Bioquell Z-2, the rigorously tested Bioquell ProteQ incorporates powerful distribution technology for reduced cycle times with more efficient use of Bioquell's approved 35% hydrogen peroxide vapour and less need for additional standalone distribution fans. It offers new wireless functionality which can network multiple units, improving set up times and making it ideal for areas of any size.
For GMP applications or frequently decontaminated areas, the Bioquell ProteQ carries out an automated decontamination cycle to parameters defined during a documented gas cycle development. For non-GMP areas and emergency deployment, an updated algorithm delivers an automated 6-log decontamination cycle based on inputted room volume and monitored environmental conditions.
The Bioquell ProteQ offers built-in aeration, but cycle times can be optimised further with optional wirelessly controlled aeration units stored directly in the system's frame. It easily delivers decontamination of every exposed surface in a single cycle for a validated 6-log sporicidial bioburden reduction.
The Bioquell ProteQ features a mobile and compact design and provides fully automated room and zone bio-decontamination in a facility or even throughout a campus. It can be despatched quickly and completely on a single trip by one person. The system boasts a small footprint occupying less valuable storage space whilst providing robust capabilities.Running a cycle is simple, whether timed or parametric, as the Bioquell ProteQ offers wireless networking for rapid set up, less downtime and multi-system functionality. There is no need for additional fans or standalone aeration units found in other systems as all required components are stored within its frame.
Thermal printouts and PDF cycle reports helps ensure adherence with GMP regulations. Audit trail software is available to assist in compliance with 21 CFR Part 11. For added assurance, the Bioquell ProteQ can also be integrated with Building Management Systems (BMS) to easily automate HVAC control.
The Bioquell ProteQ offers hydrogen peroxide vapour dispersal and distribution for rooms up to 250m³ per unit. However, the system's capacity can be easily expanded to up to 400m³ or more for a single system with Bioquell validation. The built-in aeration comes as standard in every Bioquell ProteQ but optional additional aeration and distribution units with storage space integrated in its frame provide quick setup.
The dual bottle module with RFID reading facilitates safe loading, large volume decontamination, key data collection and traceability. It is operated via a wireless lectern with thermal printer and a colour touchscreen with pictorial interfacing. The lectern communicates wirelessly with the generator and any aeration units in the room. An easy to interpret LED light strip gives an indication of cycle progress.
Bioquell ProteQ can be upgraded with a variety of features, including process monitoring sensor package, 21 CFR Part 11 electronic compliance package including audit trail, low level hydrogen peroxide safety sensor and laser room dimension measuring device.
Guy Turner, Director Global Product Management at Bioquell comments: "We are confident that people working in small production areas or laboratories will find the Bioquell ProteQ easy to use, fast, reliable and compliant, making it the ultimate mobile room decontamination system on the market."
---