Members Login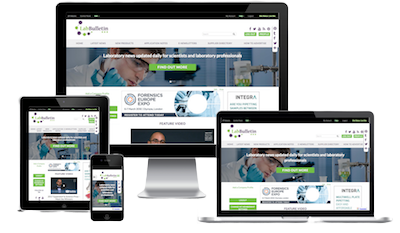 Monthly Newsletter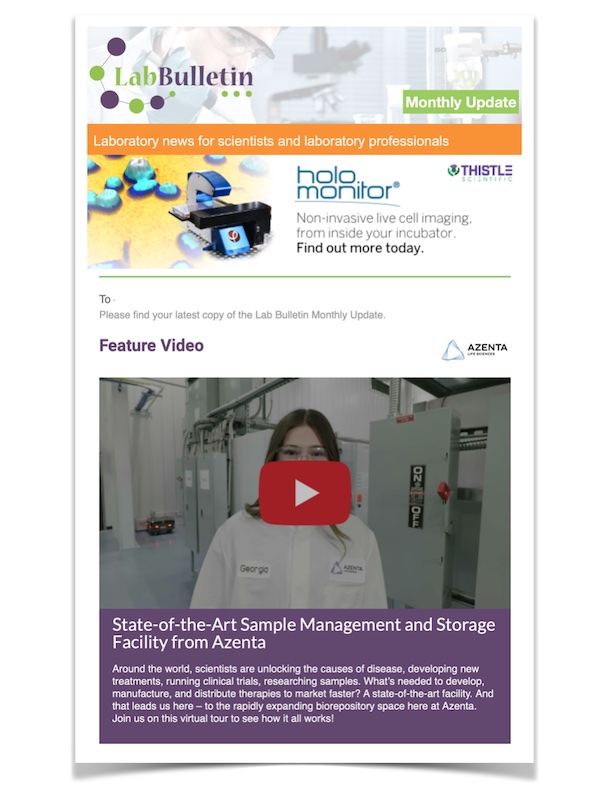 Microscopy | Image Analysis
IT Solutions and Laboratory Automation
CLARIOstar - High Performance Microplate Reader with Advanced LVF Monochromators (TM), Spectrometer and Filters

The CLARIOstar is a multimode microplate reader with new Advanced LVF Monochromators (TM), highly sensitive filters, and an ultra-fast spectrometer.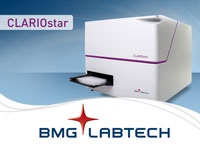 The CLARIOstar is a modular microplate reader with all major detection modes:
Fluorescence intensity

FRET

Fluorescence polarization

Time-resolved fluorescence

TR-FRET

Luminescence

BRET

UV/Vis absorbance

AlphaScreen® /AphaLISA®
Advanced LVF Monochromator & Filter Selector System
Perfect for measuring and developing fluorescence assays, the CLARIOstar has Advanced LVF Monochromators for flexibility that can be used in combination with filters for greater sensitivity. The Advanced LVF Monochromators, having continually adjustable wavelengths (320 to 850 nm) and bandwidths (8 to 100 nm) for excitation and emission, have significantly increased performance over conventional monochromators giving them filter-like performance.
Besides continually adjustable bandwidths up to 100 nm, BMG LABGTECH's Advanced LVF Monochromators have several unique features that will enhance fluorescence and luminescence assays. As mentioned, the LVF monochromators can be used in combination with filters in the same measurement test – filters can be used for excitation while the LVF Monochromators can be used for emission, or vice versa. In addition, highly sensitive emission scanning in both fluorescence and luminescence assays can be performed at concentrations lower than conventional monochromators.
CLARIOstar® Additional Features
Besides its Advanced LVF Monochromators for fluorescence and luminescence assays, the CLARIOstar has technology that enhances other life science assays. Rapid, full spectrum UV/Vis absorbance (220 to 1000 nm) is performed with BMG LABTECH's proprietary ultra-fast spectrometer (<1 sec/well). AlphaScreen® and AlphaLISA® measurements are improved with a dedicated, high energy Laser. Kinetic and cell-based assays can be initiated with precise reagent injectors. While an integrated fluorophore library in the control software simplifies assay development and assay set up.
With the CLARIOstar anything is possible - Any Wavelength, Any Bandwidth, Any Assay.
---
more about the CLARIOstar® - High Performance Microplate Reader
---
---