Members Login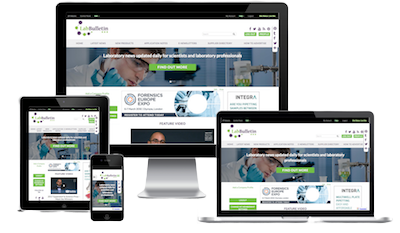 Monthly Newsletter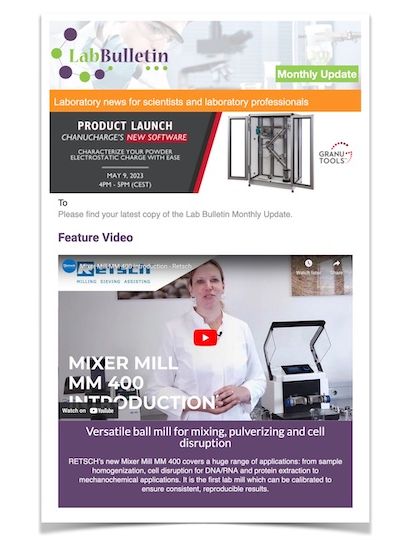 Microscopy | Image Analysis
IT Solutions and Laboratory Automation
Cochrane Acute Respiratory Infections Group's analysis is flawed in assessment of Tamiflu (oseltamivir) data
publication date:
Apr 10, 2014
|
Established influenza medicine misrepresented by inexperienced analysis, undermining global public health consensus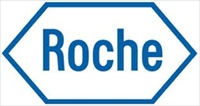 Roche fundamentally disagrees with the overall conclusions of the Cochrane Acute Respiratory Infections Group's (ARI) report on Tamiflu. We firmly stand by the quality and integrity of our data, reflected in decisions reached by 100 medicines regulators across the world and subsequent real-world evidence demonstrating that Tamiflu is an effective medicine in the treatment and prevention of influenza.1,2
Roche welcomes third-party research and is dedicated to sharing clinical data for our medicines in the interest of advancing science. However, we do not consider the ARI Group, who have identified themselves as inexperienced in dealing with such data, to be the final authority on the value of neuraminidase inhibitors. Roche believes it is important that public health bodies and influenza experts provide their opinion on this review, alongside the totality of Tamiflu data, before any conclusions are drawn.
"We disagree with the overall conclusions of this report. Roche stands behind the wealth of data for Tamiflu and the decisions of public health agencies worldwide, including the US and European Centres for Disease Control & Prevention and the World Health Organization," said UK Medical Director Dr. Daniel Thurley. "The report's methodology is often unclear and inappropriate, and their conclusions could potentially have serious public health implications. Neuraminidase inhibitors are a vital treatment option for patients with influenza."
It is disappointing that the patient-level data requested by and provided to Cochrane has not been used to inform this current analysis. A recent study of nearly 30,000 patients in a pandemic setting, published in March 2014 in The Lancet Respiratory Medicine, drew different conclusions about the use of neuraminidase inhibitors, which reinforces the UK Government's decision to protect the UK with Tamiflu.3 Furthermore, the Government's pandemic stockpile was also found to be cost effective by the National Audit Office.4
Other trials and real-world data from seasonal influenza and the 2009-2010 flu pandemic have also shown that Tamiflu is effective in reducing the severity and duration of symptoms in those infected with flu.5-12 Tamiflu, having been reviewed and approved by regulatory authorities in over 100 countries, has a well-understood safety profile and has been prescribed by physicians and taken by over 130 million patients worldwide.1,2
---
About Tamiflu
Tamiflu is an oral, prescription-only antiviral medicine used to treat and prevent influenza; classed as a neuraminidase inhibitor (NAI), it acts by preventing the influenza virus replicating and spreading within the body. Tamiflu is licensed in the UK for the treatment of influenza in: adults, children ≥1 year old and infants ≤1 year old (during an influenza pandemic), and for the prevention of influenza in: adults, children ≥1 year old and infants ≤1 year old (during an influenza pandemic), and has recently been approved by the FDA for patients 2 weeks or older whose symptoms have not lasted more than two days.2,13,14 Research has shown that initiation of Tamiflu treatment in adults within 48 hours of influenza symptom onset significantly reduces duration of illness.11,12,15,16 Further studies show that, overall, early treatment with Tamiflu improves the chance of patient survival compared with late treatment and can reduce the likelihood of severe outcomes.4,5,7,8,17,18 Clinical studies show that it is well-tolerated in adults and children, and the most common side effects in adults are vomiting, headache and nausea. The most common side effects in children are cough, nasal congestion and vomiting.2
To date, Tamiflu has been approved for use in 100 countries worldwide and has been taken by over 130 million people.1
---
About influenza
Influenza is a highly contagious respiratory viral infection that can affect people of all ages, with outbreaks occurring most often in winter. It spreads from person-to-person through coughing or sneezing, with infected people often contagious from one day before symptoms develop and up to five to seven days after becoming sick.19-22
Common symptoms of influenza include fever, cough, muscle aches and fatigue. The virus can cause mild to severe disease and in some cases serious complications, such as bacterial pneumonia, may lead to death. It can also worsen chronic conditions such as congestive heart failure and asthma.22
The two main types of influenza virus that cause infection in humans are influenza A and B, with influenza A tending to cause more severe illness. The most prevalent strains of influenza are currently influenza A (H1N1), A (H3N2) and influenza B, with a variant of H1N1 having caused the 2009 'swine flu' pandemic. 21-23
---
About Roche in the UK
Roche is the world's largest biotech company, with truly differentiated medicines in oncology, immunology, infectious diseases, ophthalmology and neuroscience. Roche is also the world leader in in vitro diagnostics and tissue-based cancer diagnostics, and a frontrunner in diabetes management. Roche's personalised healthcare strategy aims at providing medicines and diagnostics that enable tangible improvements in the health, quality of life and survival of patients. Twenty-four medicines developed by Roche are included in the WHO Model Lists of Essential Medicines, among them life-saving antibiotics, antimalarials and chemotherapy. Roche in the UK employs over 2,000 people in pharmaceuticals and diagnostics. For more information: www.roche.co.uk All trademarks used or mentioned in this release are protected by law.

Adverse reaction reporting
Reporting suspected adverse events after authorisation of the medicinal product is important. It allows continued monitoring of the benefit/risk balance of the medicinal product. Roche is committed to the safety of its medicines. As such Roche encourages Adverse Events to be reported and hence the inclusion of this explanatory information. Adverse events should be reported. Reporting forms and information can be found at www.mhra.gov.uk/yellowcard. Adverse events should also be reported to Roche Products Ltd. Please contact Roche Drug Safety Centre by emailing welwyn.uk_dsc@roche.com or calling +44(0)1707 367554.
---
References
1. Roche data on file RXUKDONF00349. 2014
2. Tamiflu EU summary of product characteristics. 2013 http://www.medicines.org.uk/emc/document.aspx?documentid=10446 (Last accessed: March 2014).
3. Muthuri SG, et al. Effectiveness of neuraminidase inhibitors in reducing mortality in hospitalised influenza A (H1N1)pdm09 patients: an individual participant data meta-analysis. Lancet Respiratory Medicine.
4. Committee of Public Accounts, Access to clinical trial information and the stockpiling of Tamiflu. Thirty-fifth Report of Session 2013–14, 3 January 2013
5. Kaiser, L, et al. Archives of Internal Medicine. 2003;163:1667−1672
6. Rodriguez A, et al. J. Antimicrobial Chemother 2011 ; 66;1140-1149
7. Lee N, et al. J Infect Dis 2011;203:1739–47
8. Hiba V, et al. J Antimicrob Chemother 2011;66:1150–5
9. Nordstrom et al. Current Medical Research and Opinion 2005; 21:5;761-768 Risk of pneumonia and other complications of influenza-like illness in patients treated with oseltamivir
10. Orzeck et al. Clinical Therapeutics 2007; 29:10;2246-2255
11. Nicholson, K, et al. Lancet 2000;355:1845–1850.
12. Treanor, J, et al. Journal of the American Medical Association. 2000;283:1016−1024.
13. Kim CU, et al. Journal Medical Chemistry 1998; 41:2451-460
14. Federal Drug Association. Available at: http://www.fda.gov/Drugs/DrugSafety/PostmarketDrugSafetyInformationforPatientsandProviders/ucm107838.htm (Last accessed: March 2014)
15. Whitley, R, et al. The Pediatric Infectious Disease Journal. 2000;20:127−133.
16. Johnston, SL, et al. The Pediatric Infectious Disease Journal. 2005;24:225−232.
17. McGeer, A, et al. Clinical Infectious Diseases. 2007;45:1568−1575.
18. Piedra et al. Pediatrics 2009; 124:1;170-178 Effects of oseltamivir on Influenza-related Complications in Children with Chronic Medical Conditions
19. Health Center, Virginia Tech University. Common health concerns, Cold and Flu: http://www.healthcenter.vt.edu/common_health_concerns/cold_flu/index.html (Last accessed: March 2014)
20. WHO, Influenza Factsheet: http://who.int/mediacentre/factsheets/fs211/en/ (Last accessed: March 2014)
21. HPA, Infectious Disease, Seasonal Influenza: http://www.hpa.org.uk/infections/topics_az/influenza/seasonal/flureports0607.htm (Last accessed: March 2014)
22. CDC, Seasonal Influenza Key Facts: http://www.cdc.gov/flu/protect/keyfacts.htm (Last accessed: March 2014)
23. WHO, Summary review of the 2010-2011 northern hemisphere winter influenza season: http://www.who.int/influenza/surveillance_monitoring/2010_2011_GIP_surveillance_seasonal_review/en/ (Last accessed: March 2014)
---