Members Login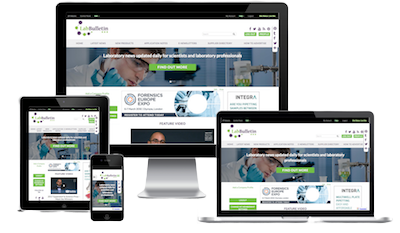 Monthly Newsletter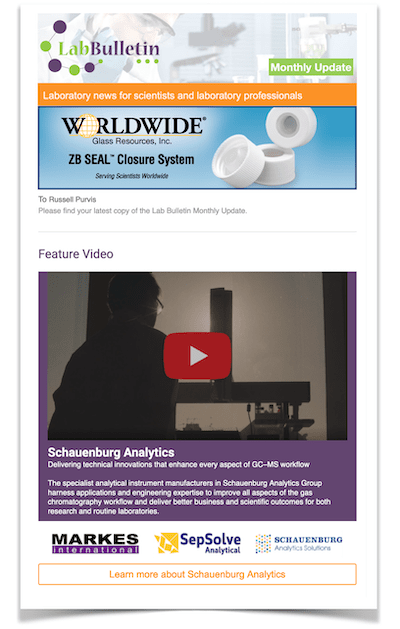 Special Offers and Promotions
Microscopy | Image Analysis
Corning and CytoSMART Announce Agreement for Cell Counting Device
publication date:
Feb 23, 2018
|
author/source:
Corning Life Sciences
Corning to become exclusive supplier of CytoSMART's new Cell Counter
Corning Incorporated (NYSE: GLW) and CytoSMART Technologies BV has announced an agreement that will simplify mammalian cell counting in laboratories around the world. Cell counting is a critical step in subcultivation in the cell culture workflow.
Corning is the exclusive supplier of the Corning Cell Counter which features new technology developed by CytoSMART and offers superior speed for automated cell counting. This device will be available through Corning´s global sales team and worldwide distribution network.
While many laboratories still perform manual cell counting using a hemocytometer or a counting slide viewed under a microscope, the Corning Cell Counter returns an accurate and precise digital cell count in just a few seconds. Researchers can still use the standard reusable hemocytometer or disposable slides but will no longer need to perform tedious and time consuming cell counting by microscopic viewing.
"The Corning Cell Counter will not only simplify the workflow in cell culture laboratories, it is time saving and more reliable than standard methods," said Robb D'Amore, business director, Corning Life Sciences. "The addition of the Corning Cell Counter is a perfect complement to our expanding cell culture portfolio of vessels, surfaces, media and sera, and liquid handling devices."
"Our goal is to create intuitive products that support life science researchers to get the most out of their work," said Joffry Maltha, CEO CytoSMART Technologies. "For the Corning Cell Counter we managed to create a more user friendly cell counter by combining the latest technological advances, including Artificial Intelligence and Microsoft Azure's cloud technology, and a very inviting compact design that conveys simplicity and innovation. Our collaboration with Corning is a fantastic opportunity to bring this product to the life sciences researchers."
Corning Life Sciences continues to bring new and innovative laboratory technologies to researchers worldwide and helps customers succeed by providing novel, high-quality products and services in cell culture, bioprocessing, drug discovery and development, genomics, and microbiology.
Forward-Looking and Cautionary Statements
This press release contains "forward-looking statements" (within the meaning of the Private Securities Litigation Reform Act of 1995), which are based on current expectations and assumptions about Corning's financial results and business operations, that involve substantial risks and uncertainties that could cause actual results to differ materially. These risks and uncertainties include: the effect of global political, economic and business conditions; conditions in the financial and credit markets; currency fluctuations; tax rates; product demand and industry capacity; competition; reliance on a concentrated customer base; manufacturing efficiencies; cost reductions; availability of critical components and materials; new product commercialization; pricing fluctuations and changes in the mix of sales between premium and non-premium products; new plant start-up or restructuring costs; possible disruption in commercial activities due to terrorist activity, armed conflict, political or financial instability, natural disasters, adverse weather conditions, or major health concerns; adequacy of insurance; equity company activities; acquisition and divestiture activities; the level of excess or obsolete inventory; the rate of technology change; the ability to enforce patents; product and components performance issues; retention of key personnel; stock price fluctuations; and adverse litigation or regulatory developments. These and other risk factors are detailed in Corning's filings with the Securities and Exchange Commission. Forward-looking statements speak only as of the day that they are made, and Corning undertakes no obligation to update them in light of new information or future events.
Digital Media Disclosure
In accordance with guidance provided by the SEC regarding the use of company websites and social media channels to disclose material information, Corning Incorporated ("Corning") wishes to notify investors, media, and other interested parties that it intends to use its website (http://www.corning.com/worldwide/en/about-us/news-events.html) to publish important information about the company, including information that may be deemed material to investors. The list of websites and social media channels that the company uses may be updated on Corning's media and website from time to time. Corning encourages investors, media, and other interested parties to review the information Corning may publish through its website and social media channels as described above, in addition to the company's SEC filings, press releases, conference calls, and webcasts.
About CytoSMART Technologies BV
CytoSMART Technologies (www.cytosmart.com) is a young and fast growing company, founded in 2012 as a spin-off from Eindhoven University of Technology in The Netherlands.
The company manufacturers ultra compact live-imaging systems and cell counters for biological laboratories, using state-of-the-art microelectronics and cloud computing and artificial intelligence (AI). Today CytoSMART products are used globally by many hospitals, universities and pharmaceutical companies.
---
---
---