Members Login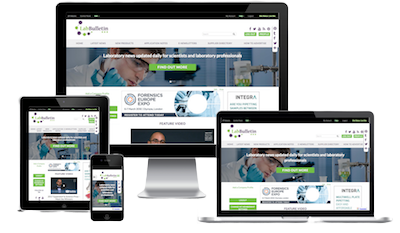 Monthly Newsletter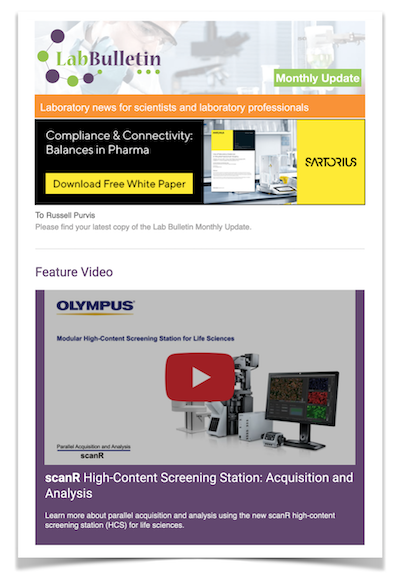 Special Offers and Promotions
Microscopy | Image Analysis
Domainex Collaborates with Sigma-Aldrich to Advance the Study of Epigenetic Proteins Involved in Cancer and Stem Cell Biology
publication date:
Nov 16, 2010
|

Domainex Ltd the Contract Research Organization committed to excellence in drug discovery, today announced a collaboration with Sigma-Aldrich (Nasdaq: SIAL) that will provide essential tools, including biochemical assays and monoclonal antibodies, for the study of proteins involved in the rapidly developing field of epigenetics. These epigenetic proteins regulate DNA expression and can be critical to cancer and stem cell biology research. Funding from the UK Government-backed Technology Strategy Board will support this work.
Under the collaboration, Domainex will use its proprietary Combinatorial Domain Hunting (CDH) technology, which enables researchers to clone and express challenging proteins, to produce soluble domains of a number of proteins that have key roles in epigenetics. Domainex will use those proteins to construct biochemical assays for the target enzymes, and Sigma-Aldrich will use the proteins as antigens to raise specific monoclonal antibodies. The assays and monoclonal antibodies, which will be distributed by Sigma-Aldrich, will be used by researchers to identify the target proteins and allow their function to be characterized and studied in detail.
Dr. Eddy Littler, CEO of Domainex, said, "The Domainex research pipeline contains several projects aimed at proteins involved in epigenetics and cancer. With the support of the Technology Strategy Board we will be able to develop useful biochemical assays for these targets. We are particularly excited about our collaboration with Sigma-Aldrich, as it is a leading company in the development of monoclonal antibodies for commercial use. It is very rewarding to be able to make a contribution to the study of proteins involved in epigenetics and disease."
About Domainex
Domainex uses unique and proprietary technologies to resolve common drug discovery bottlenecks facing the pharmaceutical and biotechnology industries in the post-genomic era. Major discovery 'gaps' exist between the vast amount of genomic information that is now available, the accessibility of the corresponding proteins for use in target validation and drug discovery, and the identification of robust hits in a cost effective manner. Founded in 2002, Domainex is a privately owned company with laboratories in Cambridge, England, and offices in the London Bioscience Innovation Centre.
Domainex has developed a number of platform technologies specifically aimed at enabling biotech or university groups who have exciting new drug targets. Its Combinatorial Domain Hunting (CDH) technology, which enables it to clone and express challenging proteins, will deliver protein constructs that are soluble, stable, and produced in high-yield - thereby opening up the path to high throughput screening, structural biology, or antibody production.
Domainex has also developed LeadBuilder - a virtual screening approach for targets which is specifically aimed at identifying hit molecules that are ideally suited for further development.
Domainex's experienced medicinal chemistry team has a proven track record in supporting biotech or university groups by providing expertise to take hit compounds through lead optimization and on to candidate selection. Several compounds arising from these collaborations are currently in clinical evaluation. Domainex works with clients on a fee-for-service basis.
In 2010, the company secured investment to advance its own internal drug discovery pipeline based upon a number of targets in oncology. These targets are being progressed using Domainex's platform technologies.
For more information visit
www.domainex.co.uk