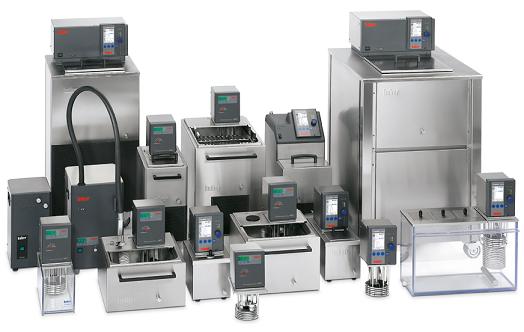 Leading the way in temperature control, Peter Huber Kältemaschinenbau GmbH realise that temperature control is about power transfer, not power. By efficiently transferring thermal energy, better control is achieved with smaller and less expensive thermo regulators. That's why Huber have developed the most efficient system of energy transfer, giving better temperature control in smaller units, costing less in resource consumption resulting in wider process profit margins...
Drawing on this knowledge Huber have produced the New 2010 catalogue (available to download at http://www.huber-online.com/), which is a comprehensive guide to the entire Huber range, offering readers details of new products such as Petite Fleur® - the baby Tango, The MPC (Microprocessor Control) - the low cost immersion circulator and the Webg@te - the next generation in modern communication, as well as the full range of Unistats®, Unichillers® and bath thermostats. In addition, a selection of case studies have been added to demonstrate thermodynamic characteristics of Huber thermostats. These show performance data from actual systems, offering invaluable assistance in choosing the right unit for the application, from simple bench-top circulators and chillers to industrial scale systems.
See us at Analytica 2010 in Munich, 23-26 March, Hall B2 - Booth 311/412.
To download the catalogue or to get your free Analytica tickets please visit our website www.huber-online.com