Members Login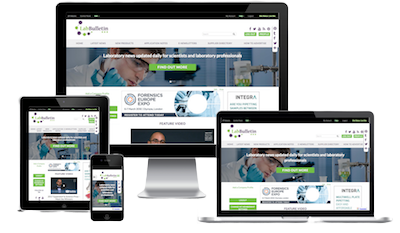 Monthly Newsletter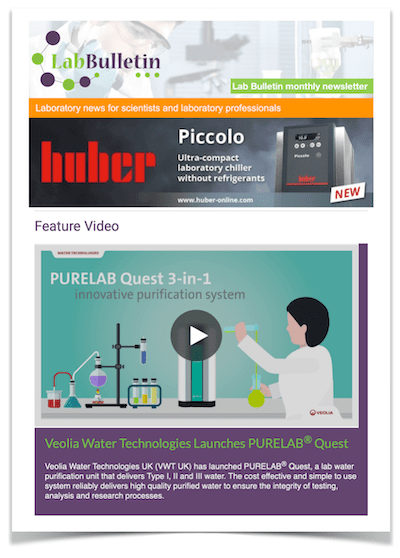 Freeze Drying of Nanoparticles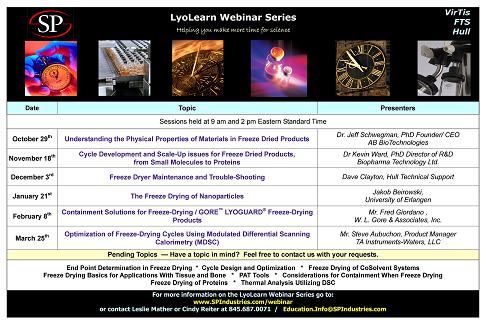 SP Industries Inc., the world leader in laboratory, pilot, and production freeze dryers, has announced a new webinar entitled 'Freeze Drying of Nanoparticles: Fundamentals and Critical Factors'.

The major obstacle that limits the use of nanoparticulate drug delivery systems is the physical instability that is frequently found when such systems are stored for an extended time period. To overcome this problem water must be removed. While Freeze-drying has already proven to be one excellent technique to achieve long term stability for such products, this procedure may generate freezing and drying stresses which, in turn, can affect physical stability of nanoparticles.

Chaired by Jakob Beirowski, University of Erlangen, Germany - the scope of the January 21st 2010 webinar will be to outline process and formulation strategies and illustrate critical factors which must be considered when freeze-drying nanoparticulate formulations.

SP Industries program of free educational webinars devoted to freeze-drying topics follow a 30-minute format for the presentations with a Q&A session immediately afterwards. Recent webinars are available for free download from the SP Industries website (http://www.spindustries.com/).

For further information on future topics or to register for the January 21st 2010 webinar please visit www.spindustries.com/webinar or contact SP Industries on +1-845-687-5303 (+44-1473-240000 in Europe).

SP Industries is a leading manufacturer of laboratory to production scale freeze dryers / lyophilizers, centrifugal evaporators and concentrators, environmental control chambers, thermal control system, glassware washers and dryers. The company sells its products under well-known brands including Hotpack®, VirTis®, FTSTM and Genevac®. SP Industries has ISO 9001:2000 registered production facilities in the USA and Europe. The company continues to invest heavily in validation and commissioning competencies. With the ongoing requirements of 21 CFR Part 11 and the emergence of GAMP 4, SP Industries is uniquely positioned as a leader in compliance and GAMP 4 commitment.