Members Login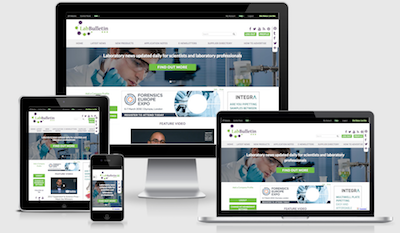 Monthly Newsletter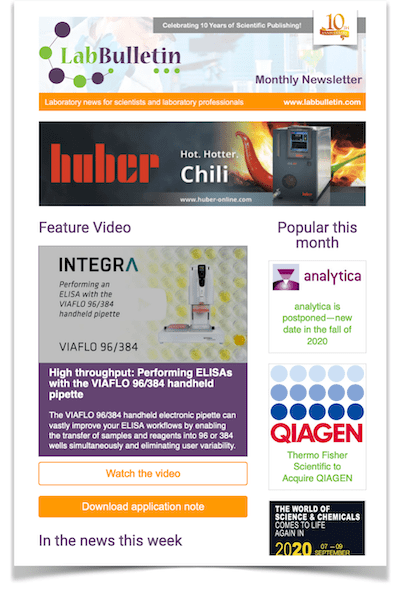 NEW from Gilson PLC Series Purification Systems
publication date:
Dec 8, 2014
|

With the capability to purify compounds by preparative HPLC and FLASH on the same instrument, Gilson's Personal Liquid Chromatography (PLC) systems will simplify and streamline compound purification for your lab - accelerating your research.
These customizable instruments are available in a simple configuration for basic applications, but with a wide range of upgrade options in order to meet the demands of more advanced organic/medicinal chemists and experienced chromatographers.
Systems are controlled via an intuitive touch screen interface, making it easy to write and edit methods, or adjust parameters on the fly. The standard fixed wavelength UV detector allows for a low cost detection for HPLC and FLASH, with available upgrades to DAD and/or ELSD. A fully integrated binary pumping system allows for smooth and linear mobile phase delivery, with an available upgrade to add quaternary gradient capabilities for more advanced separations. A fraction collector with space for 3 racks allows you to continue running longer without replacing test tubes.
Three PLC models are available to choose from
PLC 2050: Flow rates up to 50 mL/min with Pressure up to 300 Bar
Use for HPLC: 10 - 30 mm diameter columns
PLC 2250: Flow rates up to 250 mL/min with Pressure up to 230 Bar
Use for HPLC: 20 - 50 mm diameter columns
Use for FLASH: 4 - 30 g cartridges
PLC 2500: Flow rates up to 500 mL/min with Pressure up to 110 Bar
Use for HPLC: 30 mm columns or higher
Use for FLASH: 30 g+ cartridges
---
---