Members Login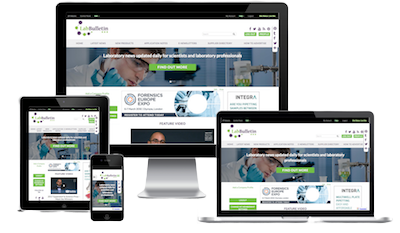 Special Offers and Promotions
Monthly Newsletter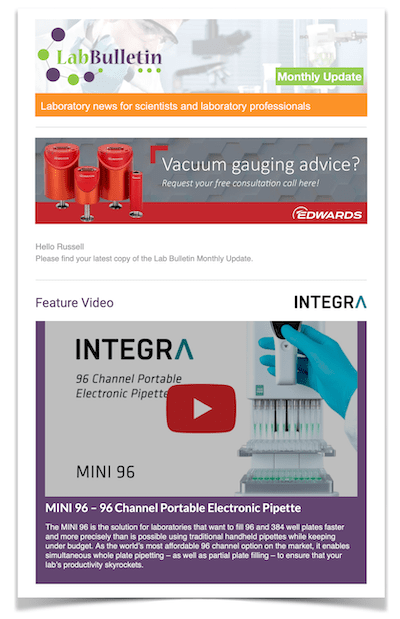 News Channels
Laboratory Products
Microscopy | Image Analysis
Highly Efficient ChIP Assay Kit for FFPE Samples
publication date:
Jul 13, 2015
|
author/source:
Porvair Sciences Limited

Chromatrap®, a business unit of Porvair Sciences, has introduced a new Formaldehyde Fixed Paraffin-Embedded (FFPE) ChIP Kit which overcomes the widely acknowledged shortfalls of the technique.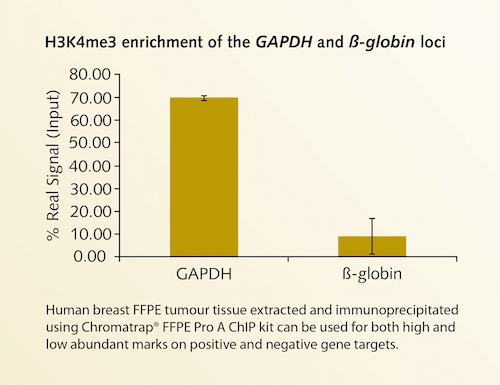 Due to the cross-linking of proteins by formaldehyde, FFPE tissues have traditionally presented a particular challenge for ChIP analysis. In addition, the small size and delicate nature of the tissue, and the difficulty in extracting samples from paraffin, used to provide tissue support after preservation, can damage complex cellular complexes such as chromatin. ChIP assays from these samples until now have therefore proved time consuming and difficult.

Available in 96-well or spin column formats the new Chromatrap® FFPE ChIP kit not only provides greater flexibility and more IPs per sample but is also proven to work well across a range of human and animal FFPE samples. Requiring 10x less starting material compared to traditional methods the Chromatrap® FFPE ChIP kit produces 4x better pull down than even the best competitive kits. The new Chromatrap® FFPE ChIP kit works equally well with high or low abundant marks and provides sufficient DNA to perform library preps for ChIP-seq assays.

Chromatrap® is a solid-state filter-based technology that significantly enhances and accelerates the important epigenetic research tool of chromatin immunoprecipitation (ChIP). It is rapidly developing into many areas of genome research and is now available for classical qPCR, sequencing and ChIP from formaldehyde fixed paraffin embedded samples (FFPE) using either spin columns or 96-well filter plates. The simplicity and efficacy of Chromatrap® ChIP assays, enabling more IPs per sample, using less starting material and more quickly than traditional assays which has made them a firm favourite with leading genetics research laboratories worldwide.

Chromatrap® is a business unit of Porvair Sciences, a wholly owned subsidiary of Porvair plc.
---
---
more news from porvair sciences
---