Horizon Discovery Group plc (LSE: HZ), the world leader in the application of gene editing technologies, today notes its complete RNA reference standards product range have been endorsed by Thermo Fisher Scientific for use in its Ion Ampliseq and Oncomine fusion assays for cancer research.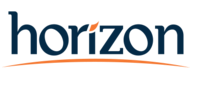 The results from the 6-month collaborative project have been published by Thermo Fisher in a White Paper.
The White Paper concludes that by combining Horizon's RNA reference standards with Thermo Fisher's Ampliseq and Oncomine fusion assays in oncology research, end-users will be provided with a robust and reliable solution compared to existing reference standards. The RNA reference standards endorsed in the White Paper, include Horizon's additional new RNA reference standard, 5-Fusion Multiplex, which will be launched in July 2017.
Dr. Darrin M Disley, Chief Executive Officer, Horizon Discovery Group, commented: "This White Paper by Thermo Fisher reaffirms Horizon's global leadership position in the provision of high-quality molecular reference standards. Accurate diagnostic testing is a critical component of effective patient treatment and a key contributor to minimising positive and negative errors in diagnostic results. Horizon is the pioneer and "go to" company in this important field that provides more accurate outcomes for researchers, pathology labs and, ultimately, healthcare providers and patients."
---
more about horizon discovery group
---
---