Members Login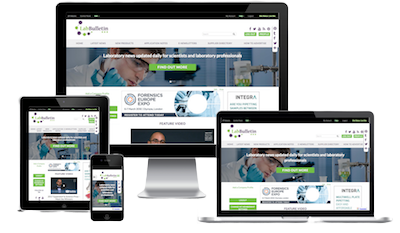 Monthly Newsletter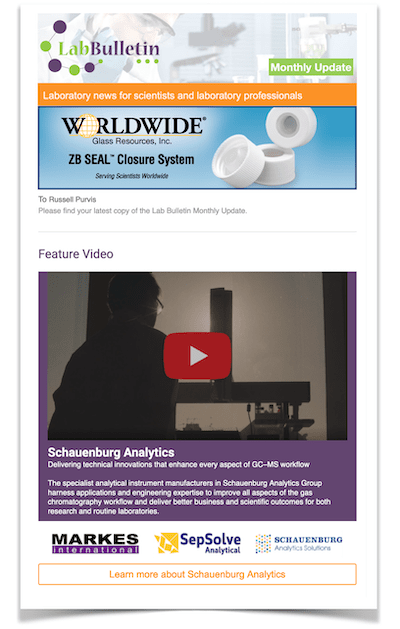 Special Offers and Promotions
Microscopy | Image Analysis
Imetrum's Video Gauge is the First Non-Contact Video Extensometer that Enables Tensile Testing of Plastics to BS EN ISO 527
publication date:
Jul 18, 2014
|
The Video Gauge non-contact extensometer from Imetrum is widely believed to be the only video extensometer capable of achieving the exacting requirements of ISO527-1: 2012 ASTM D638 equivalent.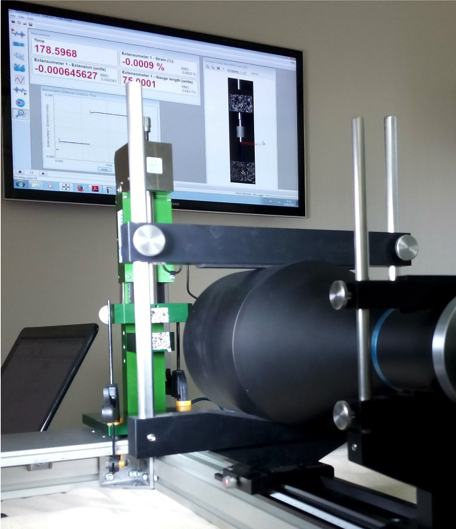 Having undergone rigorous and independent testing, it has been proved that this unique system is capable of accurate determination of the tensile modulus by measuring a change of gauge length within accuracy of 1% of the relevant value. In tests, Imetrum was able to achieve between 0.2µm and 0.3µm for all gauge lengths using the same camera and lens combination – over 3x the accuracy required by ISO 527 for a 50mm gauge length.
The system itself, designed for use with tensile testing machines, comprises a controller with sophisticated Video Gauge software, one or more high-resolution digital video cameras and an appropriate lens for the application. Also included is a voltage output module for interfacing with traditional strain channels, lighting, a tripod and a rugged case for storage and transportation. The system is straightforward and intuitive to use and has many distinct advantages over traditional contact methods, such as clip-on extensometers strain gauges.
One of the main advantages over clip-on extensometer methods is that the Video Gauge system avoids the problem of knife edge slippage, where the knife edges can potentially cut into a specimen and induce a failure point. The Video Gauge can complete a test through modulus and on to failure, eliminating the need to stop the test and remove clip-on extensometers. With strain gauges, there is the possibility that that the strain gauge could detach during the test, so making it invalid. Testing using strain gauge technology can also be a time consuming and costly process. Additionally, in comparison to both strain gauge and contact extensometers, Video Gauge technology enables the results to repeatedly analysed after the test has been carried out, this is particularly useful if there is only one test piece. The results can also be integrated with most UTMs to import and export such parameters as load and strain. This ability to replay the test and further analyse the results without having to repeat the test saves resources, time and money.
As well as the practical advantages, software engineers at Imetrum have incorporated a number of tools within the system that comply with recommendations made in the ISO 527 Standard. The Dual Average measurement tool calculates the average strains on opposite sides of the specimen, as is relevant for modulus determination and Poisson's ratio can be also measured in real time. This means that quality engineers can measure both tensile modulus and Poisson's ratio to exacting standards using non-contact extensometry.
Commenting on this latest achievement, Brian Lever, Business Manager for Materials Test Products at Imetrum says: "We are delighted with these results and it opens up many exciting opportunities for plastics testing. Traditional tensile testing methods have always struggled to meet these exacting standards and can often be inaccurate and time consuming. With Video Gauge, the industry has the opportunity for real time, accurate and in-depth analysis that can be reviewed in details many times over, without the need to repeat the test."
---
---