Members Login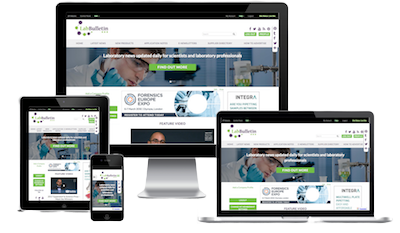 Monthly Newsletter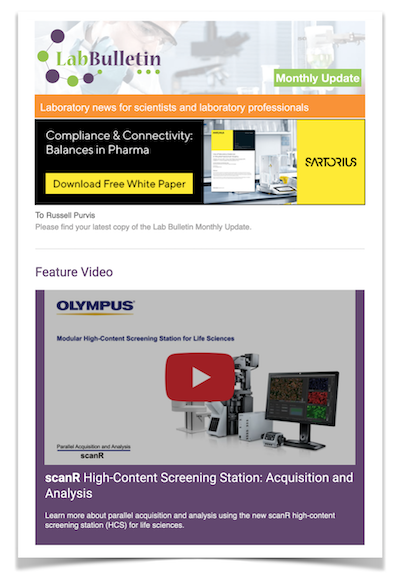 Special Offers and Promotions
Microscopy | Image Analysis
Integrated DNA Technologies Acquires 1st BASE Oligonucleotide Business in Singapore

Integrated DNA Technologies (IDT) has acquired the oligonucleotide business of Singapore's top supplier in the field, 1st BASE Pte. Ltd (1st BASE). Already the world leader in custom nucleic acid synthesis, IDT will now offer locally-manufactured oligos to researchers in Singapore and throughout the region from the company's first synthesis facility in Asia.
Dr. Joseph Walder, IDT's founder and Chief Executive Officer, stressed the commonalities that brought 1st BASE and IDT together. "We found natural partners in the people at 1st BASE, with whom we've been working for many years," he noted. "Above all, IDT and 1st BASE shared a commitment both to consistently high-quality oligos and to personal service for customers, who we consider collaborators." "As we thought about how to deliver the IDT advantage to scientists in Asia," he added, "working with the 1st BASE team became the obvious choice."
In recognition of 1st BASE's leadership among the region's oligo providers, IDT has named its new company in Singapore 1st BASE Custom Oligos Pte. Ltd. (FBCO), and IDT will retain the "1st
BASE" brand for the small scale DNA oligos that it synthesizes in Singapore.
Mr. Kok Choy "KC" Lee, 1st BASE's Chief Executive Officer, has become the General Manager of FBCO and a member of IDT's leadership in Asia. "I and all of my team are honored to become part of the IDT family," he said, "because we know that research scientists in Singapore and throughout our region will soon have direct access to what makes IDT unique." "Our job now is to couple IDT's unequaled synthesis capabilities and design expertise with the fast turnaround times and personal customer service that operating locally makes possible," he added.
"We're just getting started in Asia, and we have a lot to learn about the needs of researchers working here," Dr. Walder noted. "There's certainly more to come," he predicted. "But with FBCO up and running, and with the support of our new colleagues from 1st BASE, we aim to build on IDT's success in North America and in Europe by bringing to Asia the very best in custom biology products."
For more information and updates, or to place an order, visit FBCO at
http://www.fbco-asia.com
.
About IDT
Integrated DNA Technologies, the Custom Biology Company, is the largest supplier of custom nucleic acids in North America, serving academic, government, and commercial researchers in biotechnology, clinical diagnostics, and pharmaceutical development. IDT's primary business is the manufacture of custom, synthetic DNA and RNA oligonucleotides and genes. IDT synthesizes and ships an average of 36,000 custom oligos per day to more than 86,000 customers worldwide. IDT's manufacturing locations include facilities in Coralville, Iowa; San Diego, Calif.; Leuven, Belgium; and now also, in Singapore.
For more information visit
www.idtdna.com