Members Login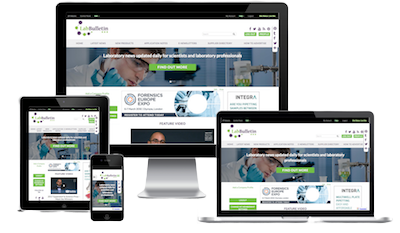 Monthly Newsletter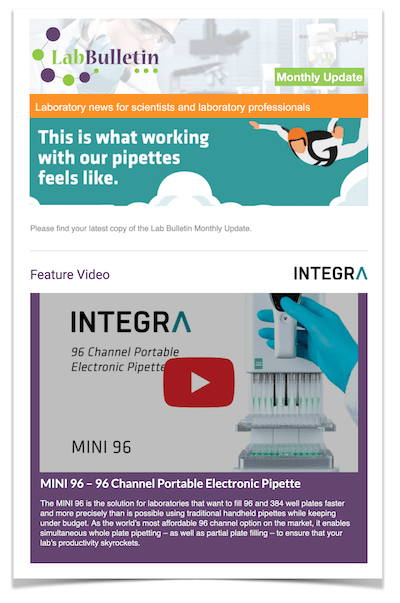 Special Offers and Promotions
Microscopy | Image Analysis
LabWare Continues its Market Leadership Position
LabWare, Inc., the recognized worldwide leader in enterprise Laboratory Information Management Systems (LIMS) and instrument interfacing software, today announced that its worldwide business operations continued to reach record levels in 2007. For the 8th consecutive year, revenues grew at a double digit rate, and the number of new customers committing to the enterprise-scale LabWare LIMS application also continued to lead the industry.

For the year ended December 31, 2007, LabWare's global revenues, derived entirely from the sales, implementation and support of the Company's LabWare LIMS solutions, exceeded USD$70 million, an increase of more than 21% over the prior year (see Figure 1). The company's sales and revenue is entirely organic, generated from current operations without reliance on contributions from outside parties. LabWare's direct involvement with the sale and support of it LIMS product throughout the world enables it to retain effective control of its global business activities, ensuring the consistent worldwide delivery of its software, project consulting services and ongoing technical support.

Figure 1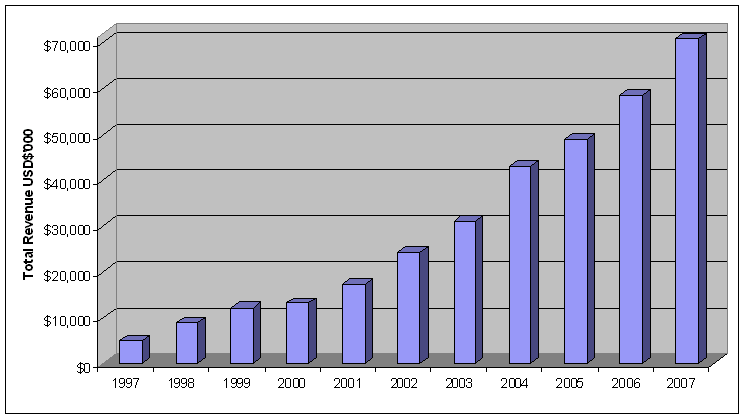 Calendar year 2007 also saw a continuation of strong growth in LabWare's base of customers, many of them being enterprise-scale global projects exceeding 200 concurrent users. In total, over 75 new customers came on board during the course of the year; a rate of new customer additions which LabWare believes far exceeds that of other commercial LIMS suppliers. As with previous years, the company also continued to benefit from additional licensing and system orders from within its existing customer base. Growth was consistently strong across all market segments, and throughout all geographic regions, with particularly strong results coming in the life sciences, clinical and public health sectors. This brings to over 350, the number of organizations that have become new LabWare LIMS customers over the course of the last 4 years.

"LabWare has consistently believed that making decisions for the long term is best for our business, and so I find breaking the USD$70 million threshold to be very gratifying. This is especially true when considering that we operate in a world-wide market estimated to be USD$300-400 million and with over 100 competitors." said Vance Kershner, LabWare's President and Chief Executive Officer.

About LabWare, Inc.

LabWare is recognized as the global leader of Laboratory Information Management Systems (LIMS) and instrument integration software products. The company's flagship product, LabWare LIMS, is used by many of the world's leading companies in support of their product development and quality assurance operations. LabWare LIMS offers a very modern and highly configurable LIMS architecture that allows companies to spend less time installing and configuring the system, and more time applying it to their specific information management needs. To facilitate rapid implementations of the LabWare LIMS product, LabWare offers a series of industry specific pre-configured solutions for the Pharmaceutical, Public Health, Forensic, Contract Lab Testing, Environmental Water Testing, and Process industries that significantly reduce the amount of time to implement and validate the product.

Founded in 1988, the company is headquartered in Wilmington, Delaware with offices throughout the world to support its customer installations in over 75 countries.
For more information, visit the LabWare website www.labware.com.