Members Login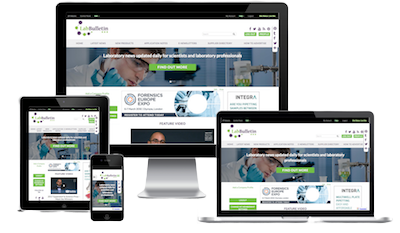 Monthly Newsletter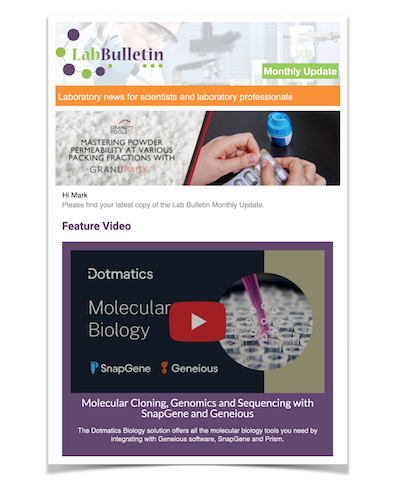 Special Offers and Promotions
Microscopy | Image Analysis
IT Solutions and Laboratory Automation
Linkam THMS600 Used in the Characterisation of Novel Electrolytes for More Efficient and Less Volatile Fuel Cells at KU Leuven
publication date:
Oct 22, 2015
|
author/source:
Linkam Scientific Instruments Limited
Market leaders in temperature controlled microscopy, Linkam Scientific Instruments report on the use of their temperature controlled stages in the study of the novel electrolytes that can be used in fuel cells.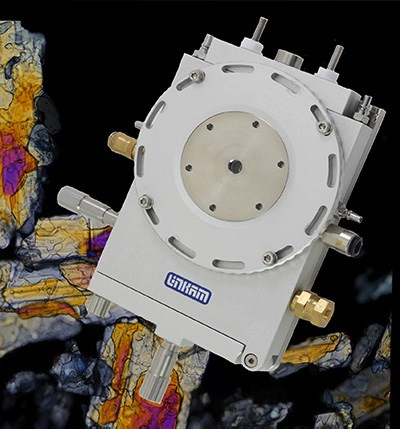 This work was carried out at the Katholic University of Leuven in Belgium.
The Katholic University of Leuven in central Belgium provides nine clusters, or Key Areas, of scientific research. The Centre for Surface Chemistry and Catalysis is a group within the Department of Microbial and Molecular Systems, M2S. Fuel cells are one of the key areas of research.

Fuel cells, and in particular polymer electrolyte membrane fuel cells (PEMFCs) have been earmarked as highly desirable electrochemical devices that can be used to power automobiles and other such machinery. One of the key components of PEMFCs is the electrolyte which facilitates the proton transfer from the anode to the cathode.

Currently, high temperature PEMFCs rely on immobilised liquid electrolytes which means that the cell is at risk of leakage and long-term instability. In the search for more durable and maintainable cells, research into all solid state PEMFCs has been grabbing the headlines. Organic ionic plastic crystals (OIPCs) have emerged as novel solid state ion conductors. These crystals have desirable plastic properties as well as good mechanical flexibility which allows for improved contact between the electrodes and the electrolyte.

However, as standard OIPCs are aprotic in nature, they are not proton conductors, and therefore not useful in fuel cells. Thus, recent research has focussed on protic OIPCs or POIPCs for short.

A team led by Dr Jiangshui Luo have put forward a proposal that 1,2,4-triazolium perfluorobutanesulfonate could be the ideal POIPC for use in fuel cells. The team at Leuven used a Linkam THMS600 stage to heat the sample to temperatures that it would be subjected to inside the cell and see how its properties fared using various analysis techniques including FTIR, DSC, Raman and XRD. They found that the sample exhibited very desirable properties such as non-flammability, high thermal stability, low volatility and a large electrochemical window. All of these properties indicate that the sample is clearly more suitable for long term use in a fuel cell than the standard molecular options.

Dr Luo was particularly impressed with the ability of the Linkam stage to help him characterise the properties of his samples. "In our research work, we discovered that POIPCs are promising anhydrous solid-state proton conductors for fuel cells which work in the temperature range of 100 - 200 °C. Thanks to the powerful and accurate Linkam THMS600 heating microscope stage, the temperature dependence of hydrogen bonding and morphological changes of POIPCs have been revealed in detail."

With the ever increasing need for efficient energy production and storage, the requirement into the characterisation of properties of new materials becomes even more vital. It is hoped that studies such as the one carried out by the team at KU Leuven help further advance the growth of many electrochemical devices.
---
---
---