Members Login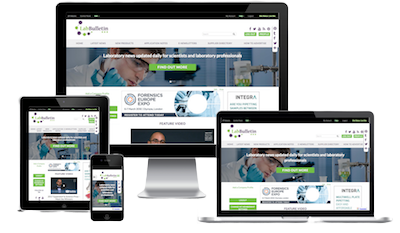 Monthly Newsletter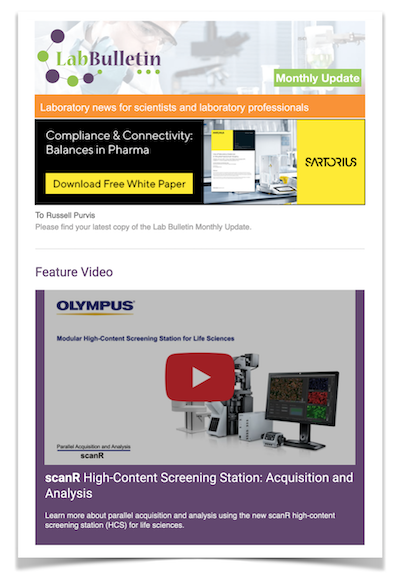 Special Offers and Promotions
Microscopy | Image Analysis
Malvern brings new perspectives to protein aggregate detection at PepTalk 2013
In a session devoted to protein aggregation and emerging analytical tools at this year's PepTalk conference, Dr E. Neil Lewis, Chief Technology Officer for Malvern Instruments, will discuss 'Recent advances in the integrated measurements of size, high order structure and formulation viscosity of biopharmaceutical formulations'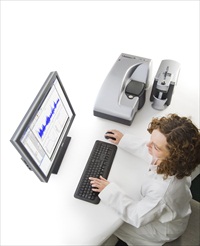 The paper he will present is co-authored by Dr Kevin Mattison, Principal Scientist, Bioanalytics, at Malvern, who will also be one of the instructors leading Malvern's Dinner Short Course: 'How to obtain reliable information from light scattering: theory, practical advice and data interpretation'.

Dr Lewis will make his presentation at 12.00pm on Friday 25 January. Malvern's Dinner Short Course takes place on Tuesday 22 January from 4.30 pm until 7.30 pm, where along with Dr Mattison, the Malvern instructors will be: David Dolak, MBA, Product Manager, Light Scattering Technologies; Ulf Nobbmann, Ph.D., Product Manager, GPC/SEC Technologies; and Mark Pothecary, Ph.D., Product Manager for Light Scattering Products. Further information and registration details are available via the 'Short Course' tab on the PepTalk 2013 website:

As in previous years, Malvern is a corporate sponsor for PepTalk, and will be exhibiting from the company's growing range of solutions for characterizing proteins and their aggregation. On show for the first time will be the new Zetasizer Nano ZSP. Launched in September 2012, this top-of-the-range addition to Malvern's established Zetasizer Nano family enables highly sensitive measurement of zeta potential, for rapid, reliable determination of the electrophoretic mobility of proteins, and subsequent calculation of the key parameter of protein charge. Measuring protein mobility (or zeta potential) by dynamic light scattering is faster and more convenient than conventional methods such as capillary electrophoresis and iso-electric focussing. Furthermore, the Zetasizer Nano ZSP requires only 20 microliters of sample and measures at concentrations down to 1 mg/mL.

Further details are available at www.malvern.com/nano-zsp

Malvern, Malvern Instruments and Zetasizer are registered trademarks of Malvern Instruments Ltd
About Malvern Instruments
Malvern Instruments is a market leader in measuring performance controlling material properties. These include particle size, particle shape, zeta potential, molecular weight, size and conformation, rheological properties and chemical identification. Malvern delivers the systems, support and expertise that ensure the analytical integrity and productivity needed to drive research, development and manufacturing.

Malvern's measurement solutions for scientists, technologists and engineers advance continually through customer collaboration. Complementary materials characterization systems deliver inter-related measurements that reflect the complexities of particulates and disperse systems, nanomaterials and macromolecules. Combining intelligently implemented technologies with in-depth industry applications knowledge and support, Malvern provides customers with the competitive advantage they demand.

Headquartered in Malvern, UK, Malvern Instruments has subsidiary organizations in all major European markets, North America, China, Japan and Korea, a joint venture in India, a global distributor network and applications laboratories around the world.
---