Members Login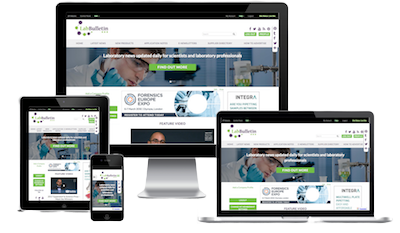 Monthly Newsletter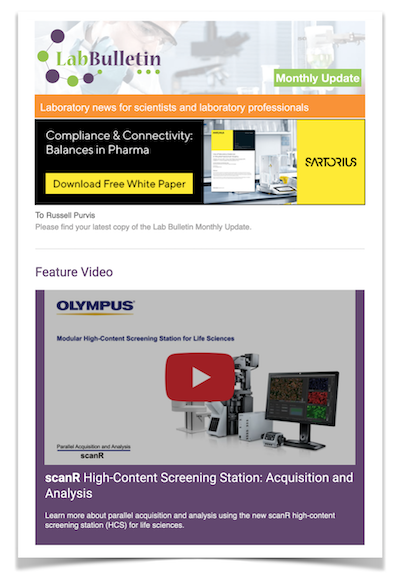 Special Offers and Promotions
Microscopy | Image Analysis
Mark Miodownik Looks into the Future at Lab Innovations 2015
publication date:
Sep 22, 2015
|
Mark Miodownik will be headlining day one of the Royal Society of Chemistry conference at Lab Innovations 2015.

Materials scientist, engineer, Professor, presenter and broadcaster, Mark Miodownik, will deliver his keynote presentation on 'Materials for the 21st Century'.
Lab Innovations, the UK's only event dedicated to laboratory equipment, technology and services, will take place on 4 & 5 November 2015 at Birmingham's NEC. Miodownik is perhaps best known as a broadcaster and writer, discussing the critical industry issues. He writes for The Observer and is a regular presenter of science and engineering BBC TV programmes. He is also the Director of the Institute of Making, plus in 2014 he was elected a Fellow of the Royal Academy of Engineering.
During his keynote address, Miodownik will take the audience on a journey fifty years into the future of materials science. He will look at the possible technological advances and the impact they might have on engineering society and culture. He will discuss how themes such as cities, energy, healthcare, food and drink are explored in terms of their materials requirements and the likelihood of achieving them. He will continue onto the possible directions for materials science and engineering, including metamaterials and technical textiles, and the potential impact on human expression within design, fashion and architecture.
Miodownik will detail how likely it is that the methodology of materials development itself may evolve as the number of materials increase. He will debate whether experiment will continue to dominate, or whether new approaches combining big data and theory will become more important forms of materials discovery. Perhaps most controversially he will pose whether our 10,000 year-old track record of materials innovation will come to an end, as we run out of new materials to invent.
The free-to-attend Royal Society of Chemistry conference will also focus on an array of critical industry themes, including 3D Printing, Science in Space, Laboratory Safety, Best Practices and Tax Relief. Dr Geraint Morgan, Project Officer within the Faculty of Science at The Open University, will be taking a look at the first ever landing of a space craft on a comet. Steven Holmes, Tax Consultant at Armstrong Watson will cover the Patent Box and the Research & Development tax relief, Dr David Kinnison, Chemistry Lecture at The University of Southampton, will take a detailed look at 'Laboratory safety and nanomaterials', whilst Robert Anderson, Senior Statistical Consultant at JMP, will explore 'Best practice in the design of experiments'.
Mark Miodownik's involvement at Lab Innovations is a major triumph for the show, with news of the second keynote speaker still to be announced. Daniel Gray, Lab Innovations Event Manager comments: "We're thrilled to welcome Mark Miodownik to the show. Having an internationally renowned scientist and broadcaster headlining the show is fantastic and highlights our dedication to show content. Mark is just one of the leading names in a particularly impressive line-up of speakers at Lab Innovations this year, with one huge headline act still to be unveiled. These are really exciting times; I personally cannot wait for the doors to finally open."
Running alongside the Royal Society of Chemistry conference programme will be a full exhibition, featuring the latest lab innovations and concepts from leading industry suppliers. Plus, there will be two additional theatres, providing highly practical information to attendees. The first of these will run by Campden BRI, the UK's largest independent food and drink research body. The final theatre will be hosted by ELRIG, the industry leader in scientific meetings, who will be featuring a snap shot into its 'Drug Discovery Programme'.
Lab Innovations 2015 will be running alongside Advanced Engineering UK, the UK's leading event for the high performance engineering sectors. This complementary show is will offer more content to the laboratory professionals who increasingly see their remits expanding and who often need to collaborate with engineers and OEMs.
Lab Innovations 2015 will be held on the 4 & 5 November 2015 at Birmingham's NEC.
---
---