Members Login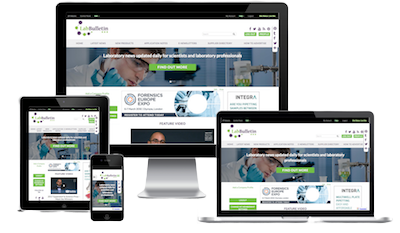 Monthly Newsletter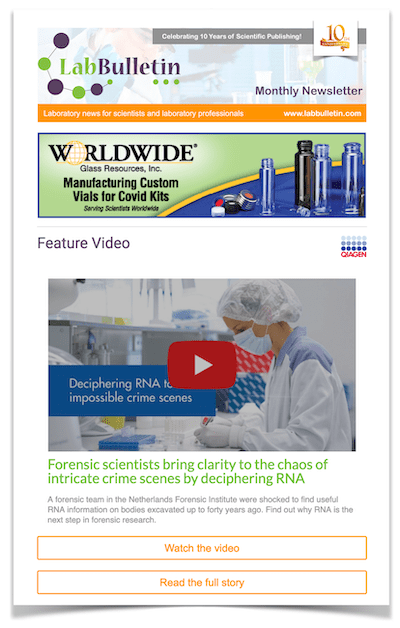 News Channels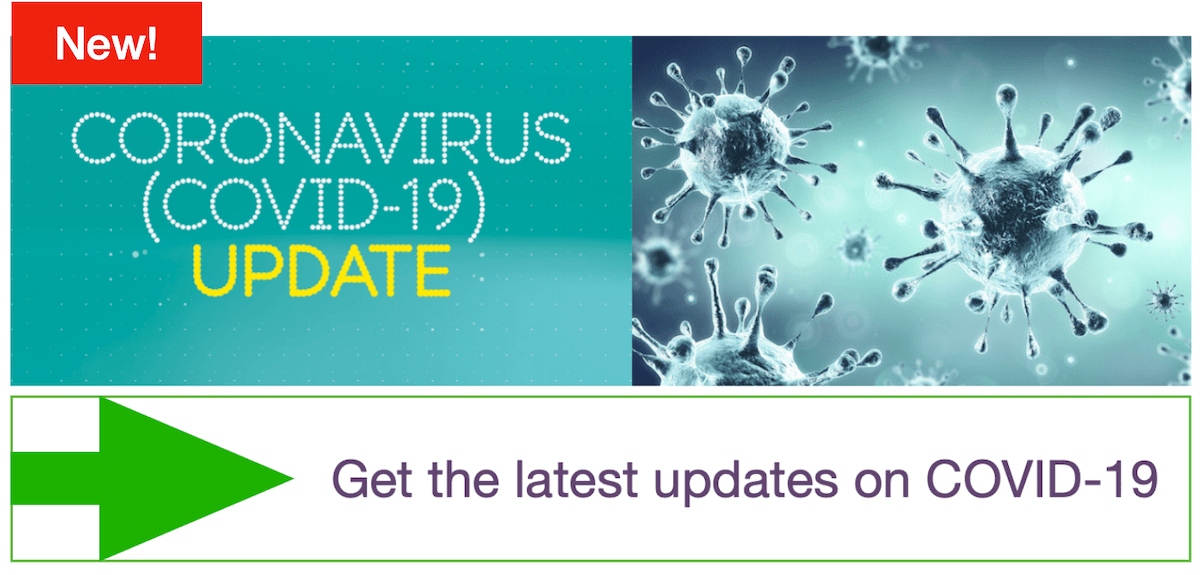 Merck Millipore Introduces Magna ChIP HT96 Kits for High-Throughput Chromatin Immunoprecipitation
High-throughput, automation compatible, 96-well plate-based method for chromatin immunoprecipitation
Streamlined protocol and proprietary buffer system provides excellent sensitivity and lower backgrounds compared to conventional approaches
Reliable results using as few as 10,000 cells per well, from cultured cells or tissue
Merck Millipore, the Life Science division of Merck, has introduced the Magna ChIP
TM
HT96 kit for high-throughput chromatin immunoprecipitation (ChIP). Using the kit, ChIP can be performed on up to 96 samples in a single experiment using as few as 10,000 cells per well. The optimized protocol uses a single, proprietary buffer for sonication, immunoprecipitation and washing which yields excellent sensitivity and lower backgrounds than conventional ChIP methods.
The Magna ChIP
TM
HT96 protocol has been designed and optimized for efficient immunoprecipitation and recovery of DNA. Consequently, in many cases, a separate DNA purification step is not required for downstream analysis.
"ChIP is used for mapping the
in vivo
distribution of proteins associated with chromosomal DNA. For many laboratories, ChIP can be technically demanding, requiring robust antibodies, high quality reagents, and careful planning and handling." notes John Sweeney, Head of Life Science Business Field, Merck Millipore. "The Magna ChIP
TM
HT96 kit was designed to address these challenges when processing a larger number of samples. The protocol and reagents simplify the standard ChIP procedure, improve the reproducibility and robustness of the ChIP process, and minimize the "hands-on" steps in ChIP."
The Magna ChIP
TM
HT96 kits utilize a magnetic protein A/G bead blend that provides multiple advantages over single-bead approaches. In contrast to kits with either protein A or protein G, the Magna ChIP
TM
A/G beads allow affinity capture of a broader range of antibody isotypes. In addition, the magnetic properties of these beads permit rapid processing of ChIP samples to maintain high fold enrichment when used with multichannel pipettes and magnetic separation stand or with the use of an automated liquid handler.
The kit is available with or without control antibodies and qPCR analysis primers.
Merck Millipore offers a wide selection of highly specific antibodies demonstrated to work in ChIP (ChIP-qualified antibodies) as well as a collection of rigorously ChIP-validated antibodies and control primer sets known as ChIPAb+
TM
kits.
For more information on Magna ChIP
TM
HT96, ChIP-validated antibodies and additional technologies, please visit
www.millipore.com/epigenetics
.
About Merck Millipore
Merck Millipore is the Life Science division of Merck KGaA of Germany and offers a broad range of innovative, performance products, services and business relationships that enable our customers' success in research, development and production of biotech and pharmaceutical drug therapies. Through dedicated collaboration on new scientific and engineering insights, and as one of the top three R&D investors in the Life Science Tools industry, Merck Millipore serves as a strategic partner to customers and helps advance the promise of life science.
Headquartered in Billerica, Massachusetts, the division has around 10,000 employees, operations in 67 countries and 2011 revenues of EUR 2.4 billion. Merck Millipore operates as EMD Millipore in the U.S. and Canada.
Note: Merck KGaA or Merck shall mean Merck KGaA, Darmstadt, Germany