Members Login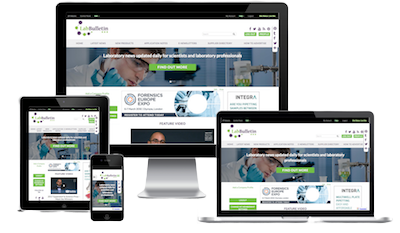 Monthly Newsletter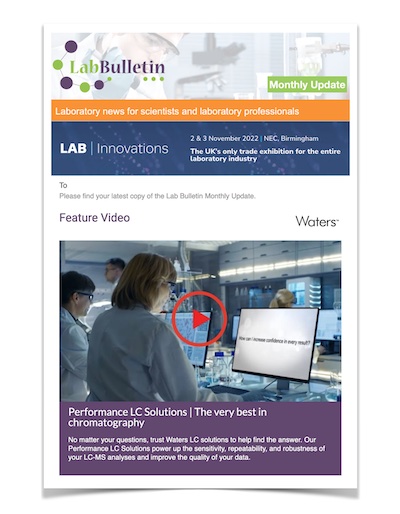 Special Offers and Promotions
Microscopy | Image Analysis
Microfluidics Specialist Dolomite Signs Collaboration Agreement with Sphere Fluidics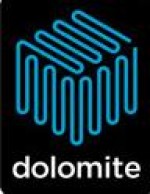 The Dolomite Centre Ltd, a world leader in the design and manufacture of microfluidic devices, has signed a collaboration agreement with Sphere Fluidics, a leading company in commercialising picodroplet technology that performs thousands of simultaneous analyses on single cells and small populations of molecules.
Sphere Fluidics is commercialising new lab-on-a-chip and picodroplet technology developed at Cambridge University by company founders Professor Chris Abell and Professor Wilhelm Huck. Sphere Fluidics offers extensive expertise in miniaturised Discovery Systems and Services based on microfluidics and picodroplets. Focussing on storing and retrieving individual picodroplets containing a unique sample, their technology benefits a wide range of applications, including rapid antibody discovery, identification of novel algal strains and the generation of new biocatalysts.
The agreement between Sphere Fluidics and Dolomite establishes core areas where the two companies will collaborate:
Dolomite will become the exclusive worldwide distributor for Sphere Fluidics' standard products, including a range of PDMS picodroplet handling chips and surfactants.
Dolomite will develop and sell new products in picodroplet technology, based on Sphere Fluidics' expertise.
"We are very excited about the agreement with Sphere Fluidics," commented Dr. Andrew Lovatt, CEO of Dolomite. "Microdroplets are a fascinating and fast growing area of research, especially useful where tests need to be conducted on only a few nanolitres of sample containing, for example, cells or DNA. Sphere Fluidics' scientific know-how and capability in the core areas of picodroplet based systems will enable Dolomite to enhance our market leading solutions, for example by adding further functionality such as droplet merging. This will give our customers new capabilities, and strengthen our position as world leader in microfluidic solutions through a more comprehensive product and service solution", said Dr. Lovatt.
"Sphere Fluidics is very pleased to enter this collaboration with Dolomite. We are impressed with Dolomite's technical, manufacturing and commercial expertise. Specifically, we see superb synergy between our scientific and their engineering skills. They also provide us with a rapid "route to market". We are all looking forward to a very successful collaboration", said Dr Frank F. Craig, CEO of Sphere Fluidics.
About Sphere Fluidics Limited
Sphere Fluidics is commercialising new lab-on-a-chip and picodroplet technology from Cambridge University that can perform thousands of simultaneous reactions on single cells and small populations of molecules contained within aqueous droplets, fractions of a millimetre in size. This platform enables diverse applications including rapid discovery of specific antibodies identification of novel cell lines (e.g. algal, hybridoma or microbial) and generation of new (bio)catalysts. Sphere Fluidics has established commercial partnerships, won several waves of investment and together the Scientific Founders of Sphere and the Company has received over £8 million in research and business funding to date. The company also recently won the "Killer Technology" award by the UK's Business Weekly.
Sphere's leadership team includes:
Professor Chris Abell, Company Founder and Director: Based in the Department of Chemistry at the University of Cambridge, Professor Chris Abell's research is primarily focussed on developing picodroplets as an experimental platform, and pioneering new approaches to drug discovery.
Professor Wilhelm Huck, Company Founder and Director: Professor Huck has extensive experience in picodroplet research. He is the author of over 50 publications on picodroplets and soft lithography and recently won the 2010 European Research Council Advanced Grant on "Microdroplets in Microfluidics".
Dr Frank F. Craig, CEO and Director: Dr Craig has around 15 years of international, general management experience gained from GlaxoSmithKline, Amersham Biosciences (as a Vice-President of R&D) and several successful start-up firms. He has a PhD in Cell Biology and Microbiology from Glasgow University and an MBA from Warwick Business School.
For more information please visit www.spherefluidics.com
About The Dolomite Centre Ltd
Established in 2005 as the world's first Microfluidic Application Centre, Dolomite focused on working with customers to turn their concepts for microfluidic applications into reality. Today, Dolomite is the world leader in solving microfluidic problems. With offices in the UK and US and distributors throughout the rest of the world, its clients range from universities developing leading-edge analytical equipment, to manufacturers of chemical, life science and clinical diagnostics systems. Dolomite is pioneering the use of microfluidic devices for small-scale fluid control and analysis, enabling scientists and engineers to develop more compact, cost-effective and powerful instruments.
Dr. Andrew Lovatt, CEO: Since completing his PhD at Cambridge, UK, Andrew has worked in a variety of technology sectors including food packaging, security printing, sonar measurement devices, telecom production and autonomous vehicles. Andrew joined the Syrris Group in 2001, and was responsible for the development of the underlying software and electronic architecture and systems used across the product ranges. In 2010 he was appointed CEO of The Dolomite Centre Ltd.
For more information please visit www.dolomite-microfluidics.com