Members Login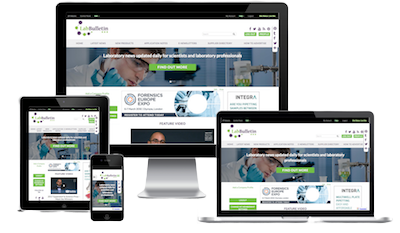 Monthly Newsletter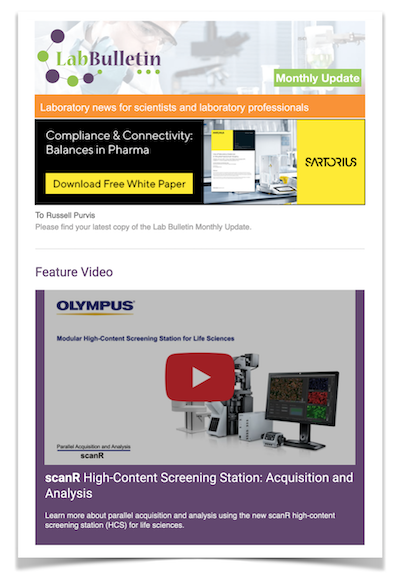 Special Offers and Promotions
Microscopy | Image Analysis
Move Over Antibodies, Here Come the Aptamers
publication date:
Feb 27, 2015
|
If you use antibodies for research or diagnostics you could be better served by switching to aptamers. Base Pair Biotechnologies, based in Pearland, Texas, USA, offers a total solution for developing aptamer-based technologies.

Their continually expanding range of products and services is now available in Europe through Cambio.
Aptamers, like antibodies, are molecules that bind to pre-selected targets including small molecules, proteins and peptides with high affinity and specificity. They are not proteins, but formed of single stranded DNA or RNA. The specificity and characteristics of aptamers are not determined by their primary sequence, but by their tertiary structure. The molecules can bend into a wide range of shapes thanks to their well-documented ability to form helices and single-stranded loops. The structures they form can bind to a variety of targets, including toxic and non-immunogenic molecules.
Aptamers are analogous to antibodies in their range of target recognition and variety of applications, but they have several key advantages over their protein counterparts. They are easier and less expensive to produce (being made by chemical synthesis – with no need for bacteria, cell culture or animals). They are capable of equal or greater specificity and affinity, and they can easily be modified chemically to yield improved, custom tailored properties. Importantly, they are stable at ambient temperatures, meaning that they have a much longer shelf life than antibodies and are much easier to transport.
Aptamers are selected against a single immobilized target via a process called SELEX (systematic evolution of ligands by exponential enrichment), which can take weeks to months. To save time, Base Pair Biotechnologies has patented the 'parallelized' SELEX process. In this way, several aptamers can be developed simultaneously, driving down the per-aptamer development cost and time.
Aptamers serve in many capacities, including sensor and diagnostic reagents and therapeutic applications. In diagnostic applications aptamers can be preferable due to their low synthesis cost, size, and stability. They can regulate cellular processes, as well as guide drugs to their specific cellular targets.
Aptamers from Base Pair Biotechnologies come in two categories. New releases with limited information other than their dissociation constant are placed in the Aptamers That WorkTM Catalog Incubator. More established aptamers that come with additional assay data are removed from the incubator category, and placed in the Aptamers That Work CatalogTM. Various quantities are available and, as with antibodies, modifications such as biotinylation and fluorophores are available. If Base Pair Biotechnologies doesn't currently have the exact aptamer you need, Cambio can quote for custom DNA or RNA aptamer development.
Cambio is delighted to offer these aptamers from Base Pair Biotechnologies, which perfectly complement their expanding molecular biology product offering.
About Base Pair Biotechnologies
Base Pair Biotechnologies is the premier aptamer discovery partner offering assurance that a high affinity, high selectivity aptamer will be available or discovered for your application. Scientists at Base Pair Biotechnologies have been studying and developing aptamers on a research basis since 2004 and recently began offering these services commercially. With a patented multiplexed approach, they can develop custom aptamers at unprecedented speed and cost. Base Pair Biotechnologies is a privately held company located in Pearland, Texas, US.
About Cambio
Cambio, based in Cambridge, UK, supplies an exclusive range of research tools sourced from a global network of leading manufacturers. Advanced molecular biology products are continually added to the company's extensive portfolio to meet the needs of a growing and diversifying market.
The privately-held company, established in 1985, offers world-class technical support and customer service and has successful long-term customer relationships within universities, large pharma and biotech companies, government agencies, agricultural organisations and environmental facilities.
---
---
---