Members Login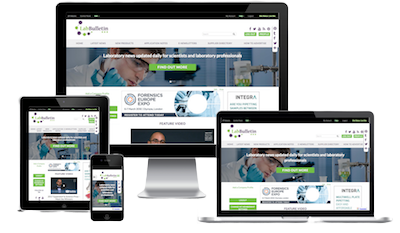 Monthly Newsletter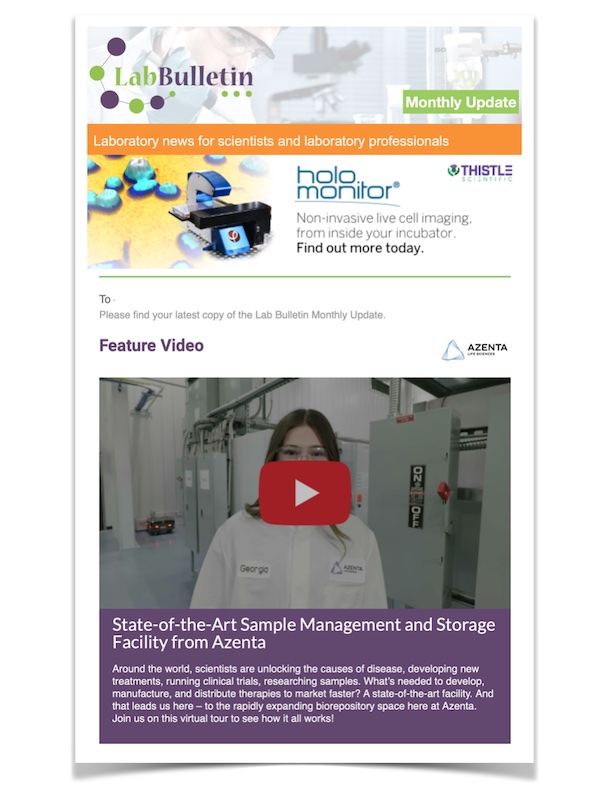 Microscopy | Image Analysis
IT Solutions and Laboratory Automation
NICKEL-ELECTRO INTRODUCE THEIR COOLEST TECHNOLOGY WITH THE LAUNCH OF THE NE040 SERIES REFRIGERATED CENTRIFUGES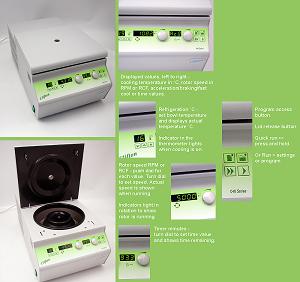 Nickel-Electro, the leading manufacturer of temperature control equipment, has the pleasure of announcing the release of the NE040 Series of Refrigerated Centrifuges.
The refrigerated centrifuge is suitable for use in medical, industrial and scientific applications using accessory angle head rotors for tubes, microtubes, pcr tubes and haematocrit tubes.
The maximum rotational speed of 16,200 rpm produces a centrifugal force of 25,000g, using a quiet brushless induction motor. The speed can also be set in RCF and there is automatic rotor recognition for safe running speeds. Even when the rotor is running at maximum speed, the refrigerated cooling system is able to maintain 0ºC and the 'Fast Cool' function can provide a reduction in temperature from 20ºC to 4ºC in only 20 minutes.
The brake and acceleration control includes a 'Quick Run' push-and-hold function, and the rotors can be autoclaved. For safe running and use, the refrigerated centrifuge features an electronic control with a wide number of programming options, along with built-in error detection, preventing incorrect values being accidentally entered. Up to 10 programs can be saved whilst the last program run remains stored in the memory for convenient re-use.
Nickel-Electro is a wholly independent, family owned company, based in the South West of England that design and manufacture the well known Clifton Range of temperature controlled equipment and instrumentation, plus a comprehensive range of laboratory consumables in a variety of materials including aluminium, stainless steel and nickel. Trading since 1941, continued investment and development has established Nickel-Electro as a leading manufacturer of laboratory instrumentation.
All Nickel-Electro products carry a 3-year guarantee.
For more information about these and all Nickel-Electro products, and to request a new brochure, visit their website at: www.nickel-electro.co.uk or contact Melvin Dickson direct on 01934 626691.