Members Login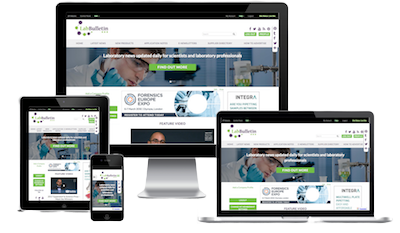 Special Offers and Promotions
Monthly Newsletter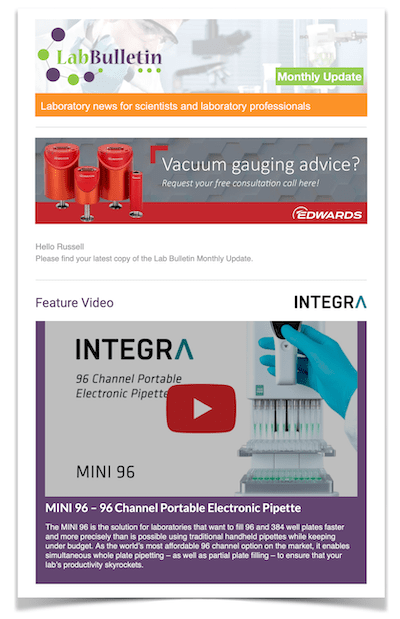 News Channels
Laboratory Products
Microscopy | Image Analysis
New Eppendorf Tube 5.0 mL system fills the volume gap in sample preparation

New Eppendorf Tube 5.0 mL system fills the volume gap in sample preparation and storage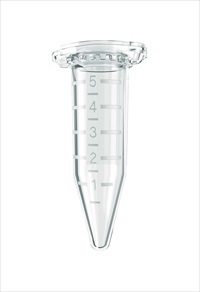 When working with samples between 2 and 5 mL, researchers often have no choice but to use tubes that are really designed for larger volumes, typically 15 mL conical screw cap tubes. The new Eppendorf Tube 5.0 mL now provides the 'missing link' for such samples, delivering a high-quality solution for volumes up to 5 mL. These new tubes feature a practical and convenient snap cap for single-hand operation and a compact conical design, removing the contamination risks associated with manipulating small volumes in large tubes.
Eppendorf Tubes 5.0 mL are designed for safe and stable centrifugation up to 25.000 x g, eliminating the risk of sample loss when using rapid protocols. Protein LoBind and DNA LoBind variants of the tubes further reduce sample loss by minimising surface binding of the samples, supporting increased yields when used in DNA and Protein isolation. This extra security makes Eppendorf Tubes 5.0 mL highly suited for situations where there is a limited amount of source material. A new polypropylene material provides high transparency and minimizes leaching for safe and reproducible assay data.
The unique sample handling system created by Eppendorf Tubes 5.0 mL has a comprehensive line of accessories for centrifugation, heating, mixing, liquid handling and storage. This allows easy and quick integration into existing workflows across a variety of applications, including cell culture work, DNA purification and sample storage. The Eppendorf Tubes 5.0 mL and the Tube Rack 5.0 mL were awarded with the red dot design award 2013 that recognizes high product quality.
---
more about Eppendorf Tube 5.0 mL sample
---
---
---