Members Login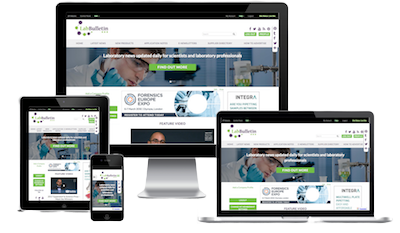 Monthly Newsletter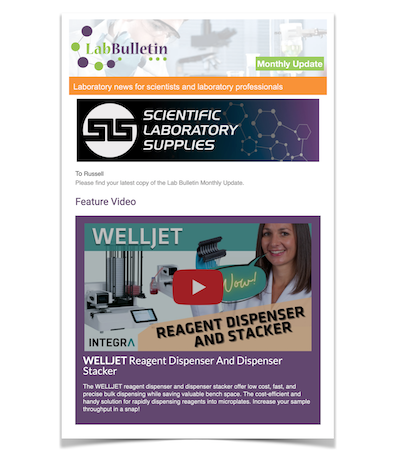 Special Offers and Promotions
Microscopy | Image Analysis
Nordic Life Science Days on Course for Record Numbers
publication date:
Aug 3, 2015
|
NLSDays September 9-10 is the Nordic region's premier event for investors and global companies looking for biopharma, medtech and digital opportunities.

With still two and a half months to go, Nordic Life Science Days today announced that the region's premier life sciences event is already on course for record numbers. The meeting has grown rapidly year by year and we expect more than 1000 delegates for the combined conference, partnering and exhibition to be held at Stockholm's new Waterfront convention centre on September 9-10.
For the growing number of international visitors in particular, Nordic Life Science Days showcases the wealth of collaboration, investment, research and manufacturing opportunities in the region, says Jonas Ekstrand, CEO SwedenBIO, the Swedish life science industry organization who founded the event three years ago.
Denmark, Sweden, Norway and Finland continue to form one of the strongest life science hubs in both Europe and internationally. Danish Forward Pharma's raising Euros 200 million, Ascendic Pharma's (Euros 113 million) and Norway's Nordic Nanovector's (Euros 65 million) are recent examples of significant IPOs. Furthermore, during the past 1.5 years, 18 life science companies across all subsectors from medtech to biopharma have been listed on Nasdaq Nordic at a combined value of about Euros 250 million(Source Nasdaq). Some examples are Zenicor Medical systems, Sprint Bioscience and Recipharm. There have also been pivotal public investments in research and translational infrastructure such as Oslo Innovation Park, big pharma investment such as Astra Zeneca's Euros 260 million biologics plant in Sweden and the emergence of initiatives and companies in new areas such as personalized medicine, digital health and outcomes based provision.
The growing interest we have seen since NLSDays was organized for the first time show that the conference fills a major need, and it is particularly gratifying that interest from international players is so great, says Jonas Ekstrand
Last year, 28 countries were represented, there were over 7,000 meeting requests in the partnering system, and 1600 one-on-one meetings between companies and investors took place. All of the meeting times were fully booked, and to meet the expected demand, we are expanding these opportunities this year.
Making progress within life science today puts great demands on collaboration between large and small businesses, as well as between academia, industry, and health care. The Nordic region offers competitive environments for all parts of the value chain and Nordic Life Science Days has established itself to offer the best opportunity for meeting new potential partners from the region, Jonas Ekstrand, CEO SwedenBIO adds.
About NLSDays
Founded in 2012 the Nordic Life Science Days has grown rapidly to become the largest Nordic partnering conference for the global life science industry. In 2014, 890 delegates from 28 countries attended the meeting. The 580 companies attending offered 490 licensing opportunities in the partnering system and during the two days 1600 one-on-one meetings were scheduled. Among the investors and big pharma already registered for the meeting in September 2015 are AbbVie, Alexion,
Almi Invest, Astellas, AstraZeneca, Bayer HealthCare, Boehringer Ingelheim, Bristol-Myers Squibb, Cadila Pharma, Johnson & Johnson, HealthCap, Industrifonden, Karolinska Development, Merck- MSD, Novartis, Pfizer, Pierre Fabre, P.U.LS. AB, Recipharm, Roche, Seventure Partners, SR-One.
In addition to partnering, NLSDays also offers an exhibition and a seminar program with 10 super session and four topic specific workshops. Speakers include senior representatives from the global life science companies, investors, and academic leaders who will all share their expertise and views for the future.
Venue
Stockholm Waterfront Congress Center, Nils Ericssons Plan 4, Stockholm, Sweden. Time: 9-10 September, 2015
Contact: Ingrid Heath, ingrid.heath@swedenbio.com , +46 (0) 701 74 76 33 Registration: http://www.nlsdays.com/register.aspx
---
---