Members Login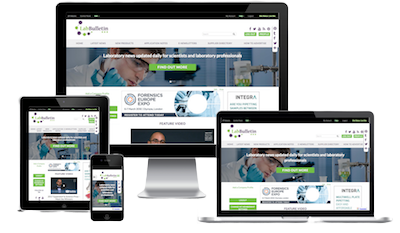 Monthly Newsletter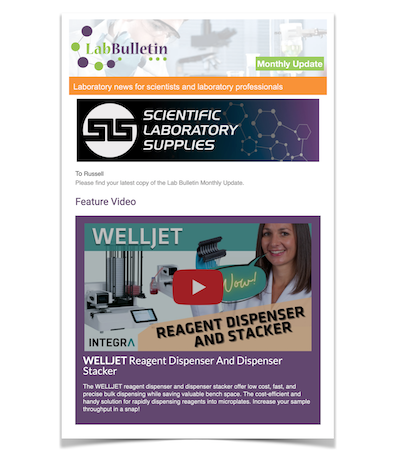 Special Offers and Promotions
Microscopy | Image Analysis
OGT Expands Cytocell FISH Probe Portfolio for Lung Cancers
publication date:
Sep 27, 2016
|
author/source:
Oxford Gene Technology
New probes facilitate diagnosis and stratified treatment of NSCLC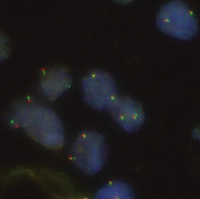 Oxford Gene Technology (OGT), The Molecular Genetics Company, has launched two new CE-IVD labelled fluorescence in situ hybridisation (FISH) probes, further expanding its extensive lung cancer portfolio. The Cytocell Aquarius® ROS1 Plus Breakapart and RET Breakapart probes* specifically and accurately detect rearrangements in the genome associated with the most common form of lung cancer — non-small cell lung cancer (NSCLC). The new additions complement OGT's existing NSCLC probe range (including ALK Breakapart, EGFR Amplification and EML Breakapart), providing a comprehensive solution for diagnosis and patient stratification.
Lung cancer is the most commonly diagnosed cancer as well as the leading cause of cancer death in males. Worldwide, lung cancer accounted for 1.8 million new cases in 2012, with NSCLC accounting for 85% of these. Manisha Maurya, Clinical Scientist, Royal Marsden NHS Foundation Trust, explained the significance of the new Cytocell probes: "As NSCLC can be classified into different molecular subtypes, accurate genomic identification of the correct subtype is of paramount importance for targeted treatment. In our validation studies, the new Cytocell probes for NCSLC showed tight, bright signals allowing easy visualisation and scoring of results. These probes will further improve our ability to stratify and treat NSCLC."
Senior Product Manager for Pathology at OGT, Steve Chatters also commented: "Cancer research is advancing at a rapid rate. At OGT, we work with leading clinical scientists to develop innovative products that utilise the latest scientific understanding. This is exemplified by our new Cytocell Aquarius ROS1 Plus Breakapart Probe, which has been designed to cover not only the ROS1 region but also the region deleted in ROS1-GOPC fusions, enabling more comprehensive analysis."
The probes are available in two economical sizes and are premixed in hybridisation buffer — saving time and minimising potential errors. Fully optimised for use on formalin-fixed, paraffin-embedded (FFPE) samples, Cytocell FISH probes deliver high-intensity signals with minimal background for accurate, reliable results and confident diagnoses.
---
more about oxford gene technology
---
more news from oxford gene technology
---