Members Login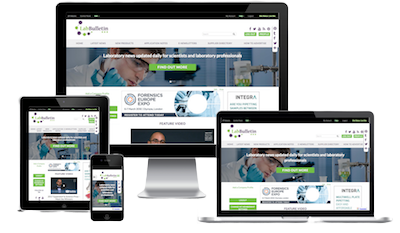 Monthly Newsletter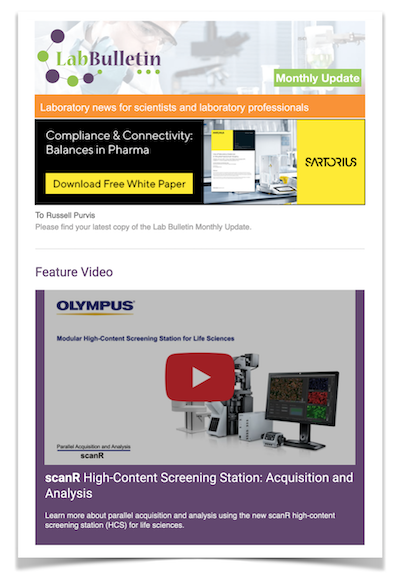 Special Offers and Promotions
Microscopy | Image Analysis
Optimizing Workflow with 96- & 384-Well Microplates
publication date:
Feb 18, 2015
|
author/source:
INTEGRA Biosciences AG
INTEGRA has introduced a Three Position Stage for its VIAFLO 96 and VIAFLO 384 handheld benchtop pipettes.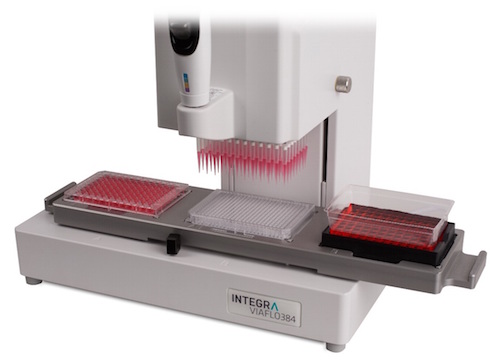 The new accessory expands available stage positions for microplates, reservoirs and tips on a VIAFLO 96 or VIAFLO 384 from 2 to 3 thereby enhancing workflow in a wide range of applications. Beneficially the Three Position Stage also features an indexing function to allow access to 384-well plates using a 96-channel pipetting head.
For plate replication applications - having a tip rack on the left position, the source plate on the middle position and the target plates on the right position of the Three Position Stage enables the user to replicate the source plate with minimal plate handling effort. Changing tips and target plates can be done without moving the source plate, eliminating the risk of spills.
When undertaking compound dilutions or screening – the Three Position Stage enables accurate and rapid addition of reagent and compounds from 2 different sources (reservoir and plate) to one target screening plate.
Easily installed on a new or existing VIAFLO 96 or VIAFLO 384 the new accessory reduces the need for plate handling thereby minimising errors and improving workflow.
The VIAFLO 96 / 384 offers high sample throughput without a robot. It is a handheld benchtop pipette, capable of 96- and 384-well pipetting with a choice of various pipetting heads. The VIAFLO 96 benchtop electronic pipette offers an affordable solution to increase productivity when working with microplates. It closes the gap between traditional manual pipettes and robotic systems, allowing for accurate and reproducible 96-channel pipetting. The VIAFLO 384 is a more advanced system, which can work with both 96- and 384-channel pipetting heads to maximize productivity. It features the same footprint and intuitive user concept as VIAFLO 96.
INTEGRA Biosciences is a leading provider of high-quality laboratory tools for liquid handling, media preparation, sterilization and cell cultivation. The company is committed to creating innovative solutions which fulfil the needs of its customers in research, diagnostics and quality control within the life science markets and medical industry. Today, INTEGRA innovative laboratory products are widely used all around the world. More than ninety distribution-partners form a worldwide sales network providing responsive and competent services to customers. These distribution partners are supported by a highly motivated and experienced team of specialists at the company headquarters in Zizers, Switzerland and Hudson, NH, USA. INTEGRA is an ISO 9001 certified company.
---
more about integra biosciences
---
more news from integra biosciences
---