Members Login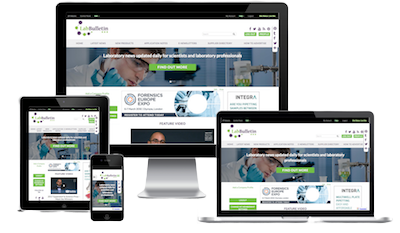 Monthly Newsletter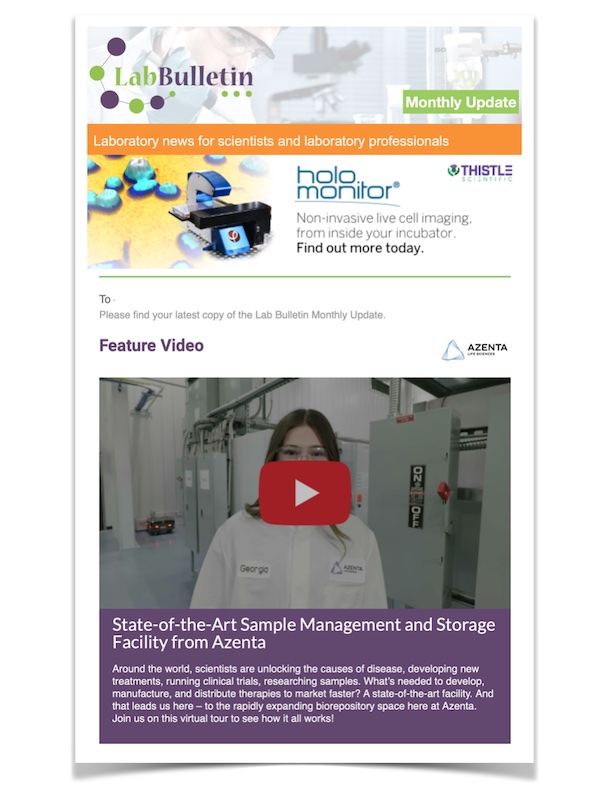 Microscopy | Image Analysis
IT Solutions and Laboratory Automation
PURA - the Revolution in Water Baths
publication date:
Dec 15, 2016
|
author/source:
JULABO Labortechnik GmbH
JULABO´s new PURA water baths set a completely new standard.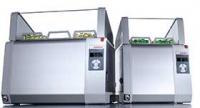 Their modern design supports the water baths´ practical features while the enamel finish provides increased efficiency and a range of advantages in everyday laboratory work.
The enamel surface coatings are scratch-resistant and too smooth for bacteria and other organisms to take hold and breed. Contaminants also won't stick to the glass-hard enamel surface, which makes PURA water baths easy to clean without additional agents. Hygienic protection is also ensured – even beyond what stainless steel can offer. The special state-of-the-art enamel surface coating of JULABO PURA water baths can only be destroyed with the use of force. They guarantee the highest level of durability and longevity.
Enamel not only offers product advantages, but also manufacturing advantages. All of the materials required to produce the baths will be available in sufficient quantities over the long term and do not contain any substances that are deemed unsafe for the environment. The manufacturing processes are all eco-friendly. That means no impact on employees or the environment.
The PURA water bath series comes in five models in differing sizes. With a filling volume range of 1 to 30 liters, they are suitable for both small and large temperature control tasks. All PURA water baths cover a working temperature range from +25 °C to +99.9 °C and feature temperature stability of ±0.2 °C. The heating capacity for the two large PURA models amounts to 2 kW; for the two medium-size models 1.3 kW; and for the smallest water bath 0.8 kW. The PURA 4 model measures just 21 x 38 x 30 cm but still offers all the advantages of the PURA series despite limited space. With a filling volume of 0.4 to 4.8 liters, even the smallest sample containers can be tempered without problems.
Sophisticated functionality and safety in the laboratory
The development of the PURA water baths focused primarily on the ease of use and practicality in everyday operations. The unit is controlled directly from the front and the bright display makes it easy to read even from a distance. The lift-up bath covers (available as accessories) can be removed and mounted without the use of tools. They can easily be operated by right-handed as well as left-handed users. The carrying handles make it easy to relocate and transport these lightweight water baths. The built-in drain tap allows you to empty the baths cleanly and efficiently at any location. PURA water baths were also designed to be spill-proof, making them ideal for use in the laboratory, and non-slip rubber studs prevent slipping on smooth surfaces. There are no disturbing parts inside the bath, so the completely flat surface can be used to reliably temper even small sample containers. The baths therefore offer extremely large volumes relative to their outer dimensions. They have a built-in drip off design that ideally suits the test tube racks, which are sold as accessories. The internal timer function ensures precision and reliability, and an alarm signals the end of the specified time. Depending on the setting, the device either continues to operate or switches off.
Maximum efficiency
Energy from the integrated heater is transferred using aluminum walls that have ten times the thermal conductivity of stainless steel. In addition, the polycarbonate side walls offer significantly better insulation than stainless steel, which results in optimum efficiency.
Durable and safe
Compared to conventional water baths, all PURA water baths parts that come into contact with the medium are permanently protected from corrosion. Contact corrosion caused by ion migration or element formation is interrupted as well. The special enamel surface coating in PURA water baths is particularly resistant and can only be ruined with the use of force. The integrated dry-running protection and abnormal temperature protection prevent damage to the water baths.
Accessories for more flexibility
JULABO offers an extensive range of accessories for added flexibility in everyday laboratory operations. When using the plastic test tube racks, you can easily and neatly temper applications. They are designed for 60 or 90 test tubes or 21 tubes with 30 mm diameter. JULABO's range of accessories also include bath covers with sets of rings for tempering Erlenmeyer flasks and similar. The diameters of the ring openings vary from 92 to 190 mm. A stents lifter and a stainless steel hygiene insert are available as dentistry accessories for the PURA 4 small water bath.
---
---
---