Members Login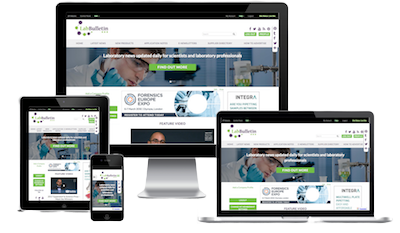 Monthly Newsletter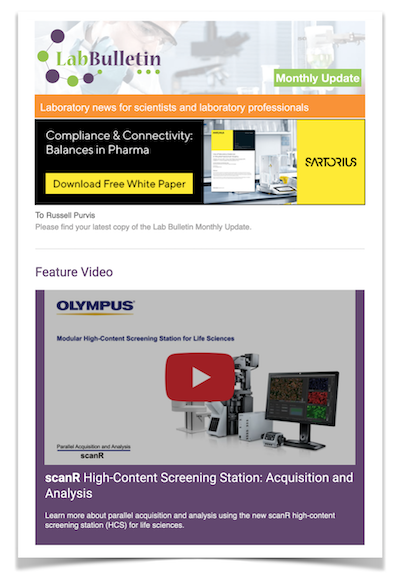 Special Offers and Promotions
Microscopy | Image Analysis
Portable Imaging System to Study Stroke Recovery and Epilepsy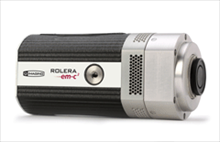 University of Toronto scientists, consulting with QImaging engineers, have designed a compact, neuroimaging prototype for studying the effects of stroke recovery and epilepsy. Due to its small size, the system is easily adaptable for use in a portable format for continuous monitoring of blood flow to the brain in non-anesthetized animals.
Published in Biomedical Optics Express, University of Toronto Assistant Professor Ofer Levi and colleagues demonstrated how they were able to simultaneously measure two modalities—blood oxygenation and flow speeds—in a single, compact system. The system also allowed them to statistically distinguish between veins and arteries, something never before accomplished. Other scaled-down imaging solutions are limited to tracking a single modality or require the use of multiple complex systems.
"Our goal is to create a smaller, portable version of the system that will allow us to image fully conscious, active animals participating in normal behaviors," said Levi. "This will enable long-term chronic monitoring of epilepsy dynamics and recovery from stroke in pre-clinical animal studies. Our other objective is to create an instrument that can be used for clinical use in patients."
Levi simultaneously quantified flow changes in blood vessels and measured dynamics in oxygenation to track neural activity in real time using QImaging's Rolera EM-C2™ EMCCD camera. The camera's low read noise allowed Levi to more rapidly detect low light signals with high-sensitivity, enabling him to take advantage of the camera's extremely high frame rates.
"We were able to show dynamics of flow and oxygenation changes in response to induced ischemia in a wide field of view with speeds that at times exceeded 100 frames per second making it possible to calibrate the entire brain flow map," said Levi.
Levi chose to work with QImaging's engineers for their technical expertise and biomedical imaging knowledge. Together, they plan to disseminate the system to other labs conducting similar research.
"Aside from developing and engineering cost-effective imaging solutions, we're committed to providing our customers with the knowledge and resources they need to successfully conduct their experiments," said Chris Ryan, associate product manager at QImaging.
A Q&A with Levi on how he and his colleagues devised this single system, dual modality approach, is available on the QImaging website, "Single System Dual-Modality Optical Neural Imaging."


About QImaging

QImaging designs and manufactures user-friendly CCD, EMCCD, CMOS and Scientific CMOS cameras for life science, machine vision and OEM applications. These affordable and diverse digital imaging solutions offer outstanding versatility, ease of use and reliability. Customers around the world use QImaging cameras to perform quantitative image analysis and acquire high-resolution images for publication. The company offers a comprehensive OEM Camera Program and maintains numerous third-party alliances with software companies and system integrators to consistently deliver imaging solutions and application-specific software that supports a broad range of bioscience and industrial applications. QImaging is headquartered in Surrey, Canada, and is a registered ISO 9001:2008 company.