Members Login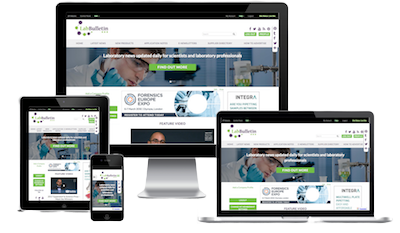 Monthly Newsletter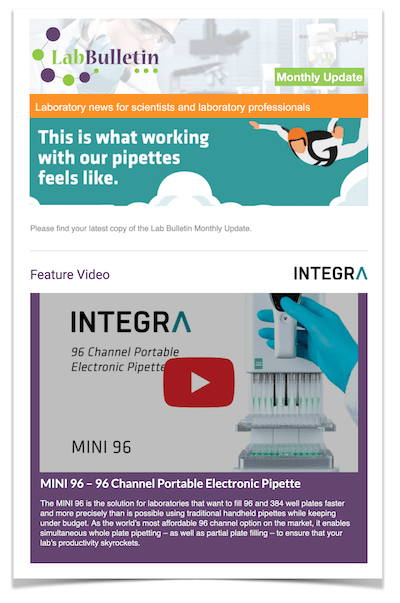 Special Offers and Promotions
Microscopy | Image Analysis
Recipients of the Pittcon Today Excellence Awards Revealed
publication date:
Mar 20, 2018
|
Ten finalists showcase innovative advancements spanning across all areas of laboratory science
Pittcon, the world's leading annual conference and exposition for laboratory science, is pleased to announce the selection of ten finalists in the annual Pittcon Today Excellence Awards conducted by CE Communications, the official publishers of Pittcon Today and the Pittcon Buzz.
These awards recognize innovations at this year's exposition and offer a channel for exhibitors to showcase their scientific advancements. From portable instruments, to wireless temperature sensing, to time-saving innovations, judges viewed all types of scientific products and selected finalists out of a diverse pool of submissions.
The Gold, Silver and Bronze awards were categorized in three groups based on company reported sales. The winning companies and products were:
Less than $10,000,000 in sales category
GOLD - Gate Scientific, Inc. - Wireless smartSENSE Stirbar
SILVER - RotaChrom Technologies.- RotaChrom rCPC and iCPC
BRONZE – Axcend Corporation – Axcend Focus LC
$10 - $100,000,000 in sales category
GOLD – B&W Tek - STRaman®
SILVER – Metrohm- 946 Portable VA Analyzer
BRONZE – CEM Corporation - EDGE
Greater than $100,000,000 in sales category
GOLD – HORIBA Scientific – Duetta - Xylem, OI Analytical - 1080 Combustion Total Organic Carbon Analyzer
SILVER – Fluid Imaging Technologies, Inc. - FlowCam Nano
BRONZE – Shimadzu Scientific Instruments – IRSpirit
Gold Excellence Award recipient Xylem, OI Analytical commented "We are honored that the Xylem OIA 1080 combustion TOC analyzer was chosen as a finalist for the Pittcon excellence award. As a company concerned about the global community, Xylem puts innovation in the forefront to develop laboratory solutions through smart technology for a changing world. We have a passion for pushing the boundaries of analytical instrumentation and look forward to meeting the future challenges of our customers with their scientific endeavors."
The blue chip panel of judges, consisting of thought leaders from across academia, industry and trade media selected this year's winners based on the products' ingenuity, creativity, implementation and outcomes, as well as the projected impact on the industry and wider public. When asked to comment on their winning the Gold, Gate Scientific's Morten Jensen, CEO & Cofounder, stated, "At Gate Scientific we strive to design products that enable great science. We are honored to be picked as a finalist for the Excellence Award at Pittcon 2018. Our Precision hotplate/stirrer platform with temperature sensing wireless smartSENSE Stirbar technology will make control of any bench formulation or reaction easier than ever."
Another Gold recipient, HORIBA's Joanne Lowy, Marketing Manager commented, "We are honored to have received the Pittcon Excellence award for our new Duetta fluorescence and absorbance spectrometer. It is very gratifying to know that all of the hard work and dedication that went into the development of this new fluorometer concept has been so well received by our customers and our peers."
This year's finalists were among the exhibitors at the Orlando event. Pittcon attracts attendees from industry, academia and government from 90 countries worldwide. Pittcon 2019 will be held March 17-21, 2019, in Philadelphia, Pennsylvania.
---