Members Login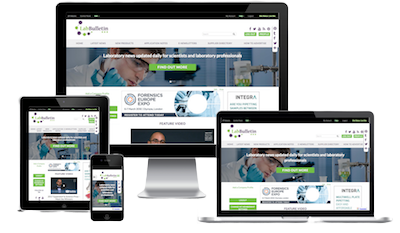 Monthly Newsletter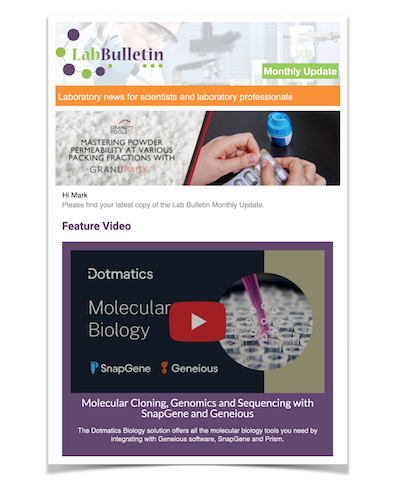 Special Offers and Promotions
Microscopy | Image Analysis
IT Solutions and Laboratory Automation
SAW Instruments Launches the sam5 GREEN Acoustic Biosensor and Reaches Into the US Market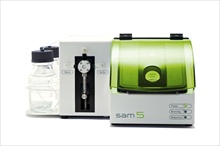 SAW Instruments GmbH, today announced the launch of the sam®5 GREEN acoustic biosensor, and the availability of its family of sam®5 acoustic biosensors in the US market. Founded on SAW's proprietary Surface Acoustic Wave technology, sam®5 offers precise, real-time, label-free measurement of biomolecular interactions. Building on the success of the existing sam®5 BLUE, which is designed for flexibility in method and applications development, the new sam®5 GREEN is purpose-built for industry customers with more routine applications, providing increased convenience and consistency. The sam®5 GREEN uses proprietary, pre-coated, disposable sensor chips, available in a range of surface chemistries, to give a greater level of reproducibility and batch control for customers performing routine analyses.
SAW technology has aroused a great deal of interest as it is a highly cost-effective technology and can address applications ranging from measuring binding to whole cells, through to working with small molecules and fragment libraries. "Customers have viewed sam®5 as being a highly complementary and additive technology to SPR", commented Dr Ian Taylor, Sales and Marketing, SAW Instruments. "We are now working with customers to deliver a range of sam®5 instruments tailored for use in different applications and laboratory settings. With the pre-coated, disposable nature and built-in user tracking of our sensor chips, and advanced monitoring of the fluidic cell lifetime, the new sam®5 GREEN system will particularly benefit our industrial customers." He continued, "We are also delighted to be making these products available to the US Market. There has been considerable interest ahead of the launch and we have already secured our first customer sales in the US."
SAW Instruments will be showcasing the sam®5 GREEN this week on Booth Number 312 at the Seventh Annual PEGS Conference in Boston. For more information on SAW's surface acoustic wave technology, the sam®5 platforms available, or to discuss applications, please visit the SAW experts on their Booth, or visit
http://www.saw-instruments.de
.
Notes on the technology
Surface Acoustic Wave technology is based on the ability of a wave of energy to travel across the surface of a material. Each surface has a typical inherent elasticity affecting the way the energy of the wave dissipates as it travels across the surface of the material being analysed. Thus, the nature of the surface in question, and therefore any changes to it, can be assessed by sensors monitoring the behaviour of the wave as it propagates across the surface. In particular, changes in mass result in alterations to the phase of the wave, whilst viscoelastic and conformational characteristics influence wave amplitude. The technology developed and employed by SAW instruments is capable of accurately interpreting this information in order to provide real time readouts measuring binding and conformational changes in the samples through which the wave passes.
About SAW Instruments GmbH
SAW Instruments GmbH designs, develops and sells biosensor-based laboratory instruments for life sciences research. The proprietary technology of SAW Instruments employs a Surface Acoustic Waves approach to biological measurement, rather than using traditional optical methods such as SPR. The technology is uniquely positioned compared to other biosensor technologies based on its ability to measure conformational changes in cells, membranes and vesicles. In addition, the system is also capable of providing other industry standard measurements including those involving kinetics, quantitation and affinity.
SAW instruments has more than ten years experience in the field of label-free biosensor technology and a number of our customers have successfully published work employing the platform. It is our goal is to continue to build on this experience, as well as to develop a family of workflow-driven products to further meet our customers' needs.